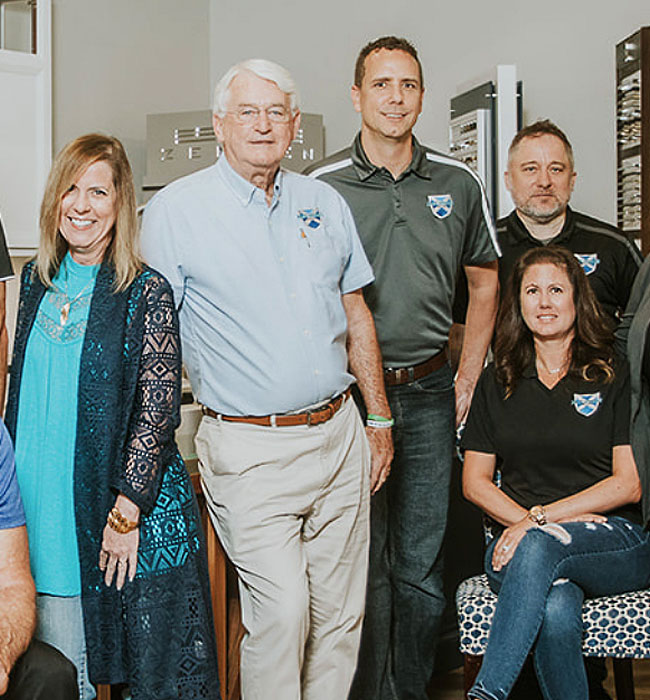 McCabinet was founded in 1995 serving the Tampa Bay area by Kevin McKenzie, who is a third generation contractor and brought 22 years of retail management experience with kitchen and bath cabinets.  He started out as a "one man" operation for the first year.
In 1996, Russell Drevitson was added as the installer and coined the phrase "McCabinetizing"
"McCabinetizing" is where we make sure that after your installation, we leave your job clean, adjusted, and totally done the way we would want our own dream kitchen finished.
After five years Russell became Field Operations, Service Manager and "Partner" in McCabinet and he makes sure that our installers are the best trained in the area.
In 2004 Brian McKenzie and Eric McKenzie were brought aboard as designers and project managers and are now in charge of the design staff and quality control. As the fourth generation contractors, these guys are securing the longevity of McCabinet for many years to come.
Quality Products, Quality Service
We have now grown into a large operation due to our focus on quality product, well-trained installers, great customer service and our award-winning and highly trained design team.
Our customers appreciate our competitive prices, timeliness, high quality attention to installation detail, and especially our innovative and professional designs.
McCabinet believes your kitchen is the most important feature to make a great home, or when it comes to selling your home. We believe in customer's wants and needs, functionality, accessibility, openness and the "WOW Factor" when designing a kitchen.
The "WOW Factor" is when your friends, family or prospective buyers come in to your home and say "WOW this is a beautiful kitchen" whether it is a custom hood over the cook top, corbels holding up the bar top or crown molding with its profiles to make your kitchen one of a kind.
Functionality and accessibility are also important, so we like to put in drawer banks, enlarge the wall cabinets and use pullouts whenever it's possible to utilize space and maximize convenience in your kitchen.
YOU DREAM IT. WE CREATE IT.
Our team with help you build the project
of your dreams.