There is a lot of time spent in the bathroom, so it needs to be the way you want it.
What can McCabinet do for you?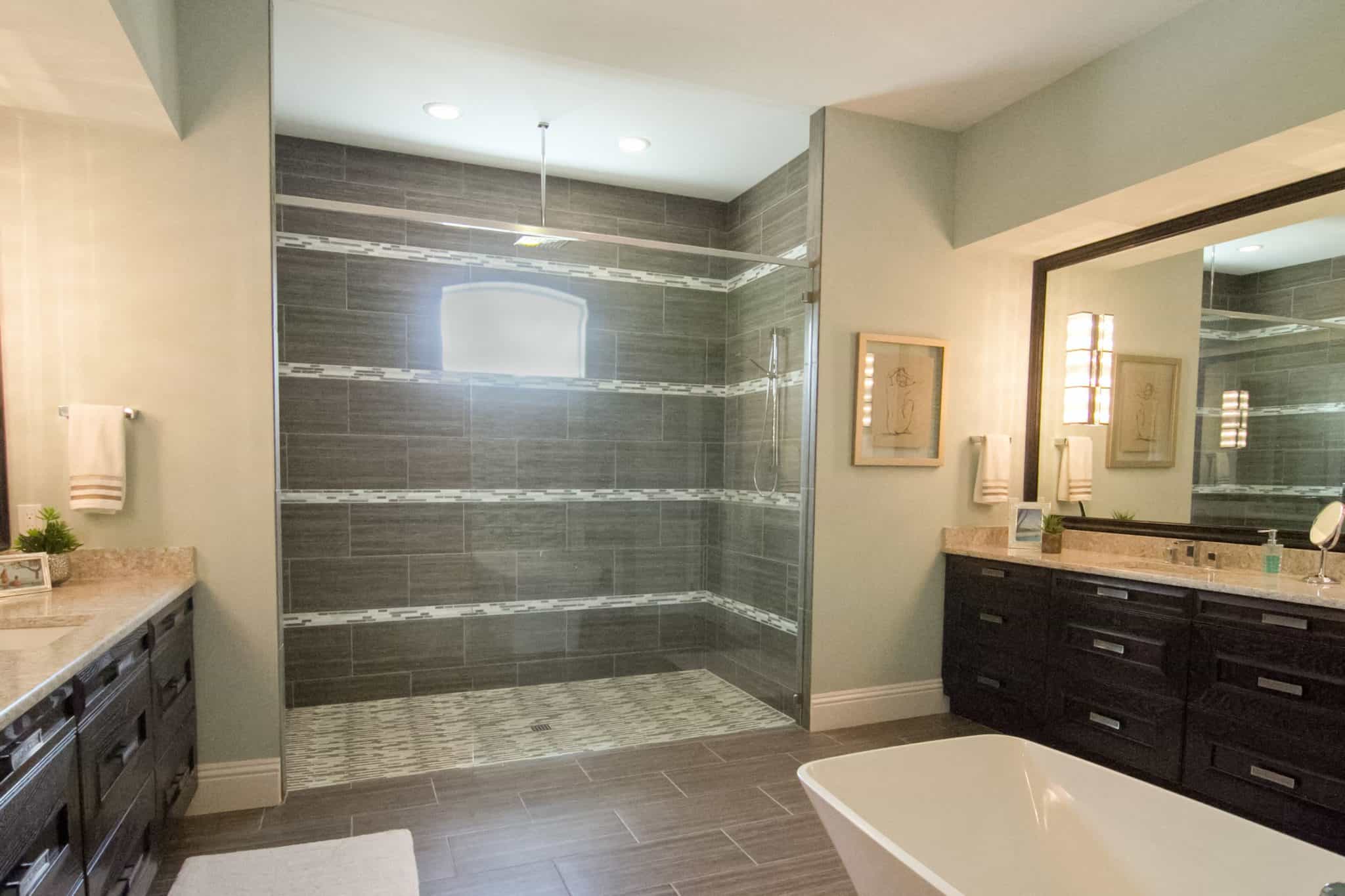 Bathrooms have a different style then other rooms in the house, you can design the cabinets, tile and fixtures specifically to the person using it.
Whether it's a kid's bathroom or a custom master bathroom McCabinet can create your vision.

Call us today for a quote or design and ask about our stock cabinet sales.
A bathroom embodies functionality, personality, and most importantly, style.

Whether you desire having the perfect spot for everything or a new stylish sanctuary, we can assist you in all your needs to create the bathroom you've always dreamed of. With over 20 years of experience and thousands of bathrooms designed, you can be assured that your dreams are in the hands of a company who has the experience, the knowledge, and the passion to design the bathroom you've always envisioned.
If your bathroom is in need of anything from a new vanity to a full remodel, we have a team of award-winning designers and relationships with over 40 different bathroom remodelers. With our bathroom design expertise and skillful installers, your bathroom will become your favorite room in the whole house. Our designers will work with you through every step of creating your dream oasis and making your bathroom dreams become a reality.
Become inspired and take a look at our past projects and visit our beautiful showroom.
Our Process:
The steps to design or remodel your bathroom begin with you and a visit to our showroom.
Before you visit our showroom, we ask you to bring general measurements of your bathroom and take photos.
Also, have some ideas of what you would like your bathroom to look like and the design you are aiming for.
From there, your designers will create a 3 dimensional design for you in our 3D software.