Design a Beautiful Bathroom with Our Team of Experts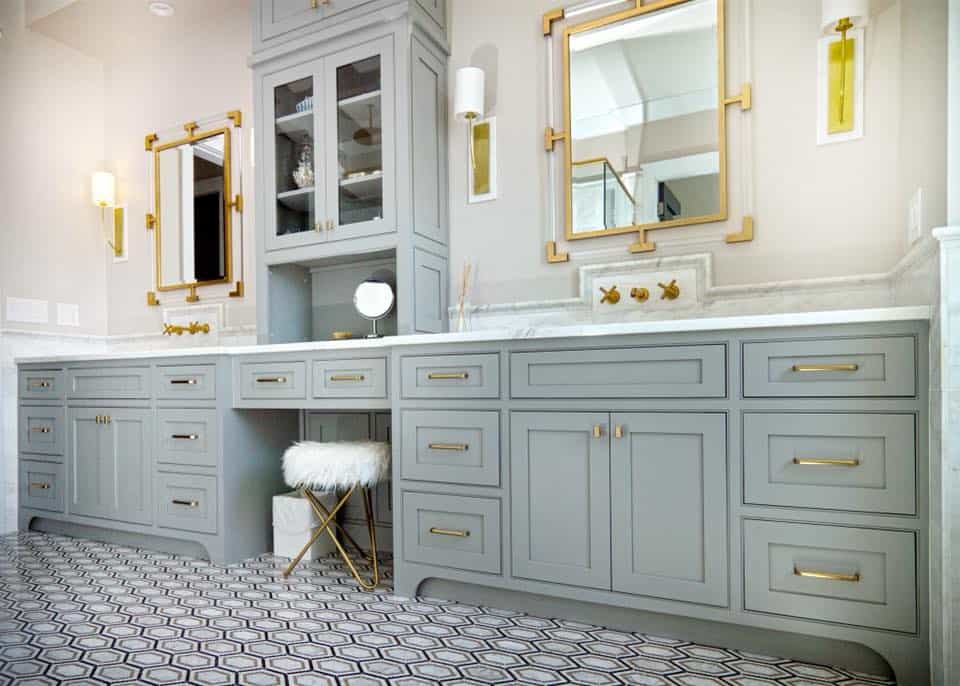 Bathrooms are second only to the kitchen on people's wish lists of rooms to remodel.
Bathrooms should be designed to your exact specifications to maximize functionality. Whether it's a kid's bathroom or a custom master bathroom, McCabinet can help you bring your vision to life.
Whether you are looking for a stylish, lavish or luxury, McCabinet can assist you in creating the bathroom you've always dreamed of.  With almost 30 in years in business and thousands of projects completed, you can be assured that your bathroom redesign will exceed your expectations.  We have the knowledge, the expertise and the passion to design the bathroom you've always envisioned.
Our team of award-winning designers can help you with everything from a new vanity to a complete bathroom remodel.  Our designers will work with you every step of the way, creating your dream oasis.
A bathroom should be functional, stylish and most importantly, customized to your needs. McCabinet has an experienced team that will guide you through the process.
Here are some of the most common questions we get asked.
HOW MUCH SHOULD I SPEND ON A BATHROOM REMODEL?
A solid rule of thumb is that the total bathroom renovation, including materials and installation, should generally cost 5-10 percent of your homes value. The national average is approximately $16,000, but upscale homes average about $55,000.
If you're remodeling to sell your home, you can expect to recoup between 50-60 percent of the cost of the renovation.
The suggested breakdown for costs are as follows:
Labor: 20 percent
Cabinetry and hardware: 16 percent
Fixtures: 15 percent
Faucets and plumbing: 14 percent
Floor: 9 percent
Countertop: 7 percent
Walls and ceiling: 5 percent
Lighting and ventilation: 5 percent
Doors and windows: 4 percent
Design fees: 4 percent
Other: 1 percent
WHAT DESIGNS SHOULD I TAKE INTO CONSIDERATION?
Bathrooms should be customized to the exact specifications of the person using it. Bathrooms are a great place to get creative and show off your personality. They can be additive to your home's design, more subdued, or completely wild. This is the place to experiment and try fun wallpapers, a different paint color, or a trendier vanity.
WHAT TYPE OF VANITIES ARE AVAILABLE?
Vanities are often the focal point and can range from long, one of a kind stunners to small, compact understated cabinetry. Some popular designs we suggest reviewing are:
FLOATING VANITIES:
Floating vanities are a great way to add a modern element to your home. Consider adding a waterfall countertop to create a high-end look.
FARM HOUSE VANITIES:
This rustic style embodies beautiful wood grains and gives you a lot of versatility.
FURNITURE CONVERSION VANITIES:
Repurposing old furniture is a great way to have a one-of-a-kind piece that no else has!
COLORFUL VANITIES:
Installing a custom colored vanity will certainly make your space personal to you. If you are going with a statement color, we often suggest to pair it with a more neutral backsplash and flooring. Remember, neutrals can still be interesting if you play with shapes, sizes, and patterns.