We specialize in making you look good!
McCabinet offers an extensive suite of services for industry professionals, including builders, remodelers, designers and even commercial contractors.
At McCabinet, we have been working directly with industry professionals for over 25 years.  As a business owner or representative, you and your clients will be able to work directly with our design team, and use our design center as your own showroom, to create dream kitchens, closets, built-ins and more.
A dedicated in-house design team
We have a dozen full-time designers here to help make you even more successful. Our designers are trained in the latest trends and have in-depth product knowledge to pass along to you and your clients.
Ready to find out more?
Call today and schedule a time to meet the McCabinet team – lunch is on us!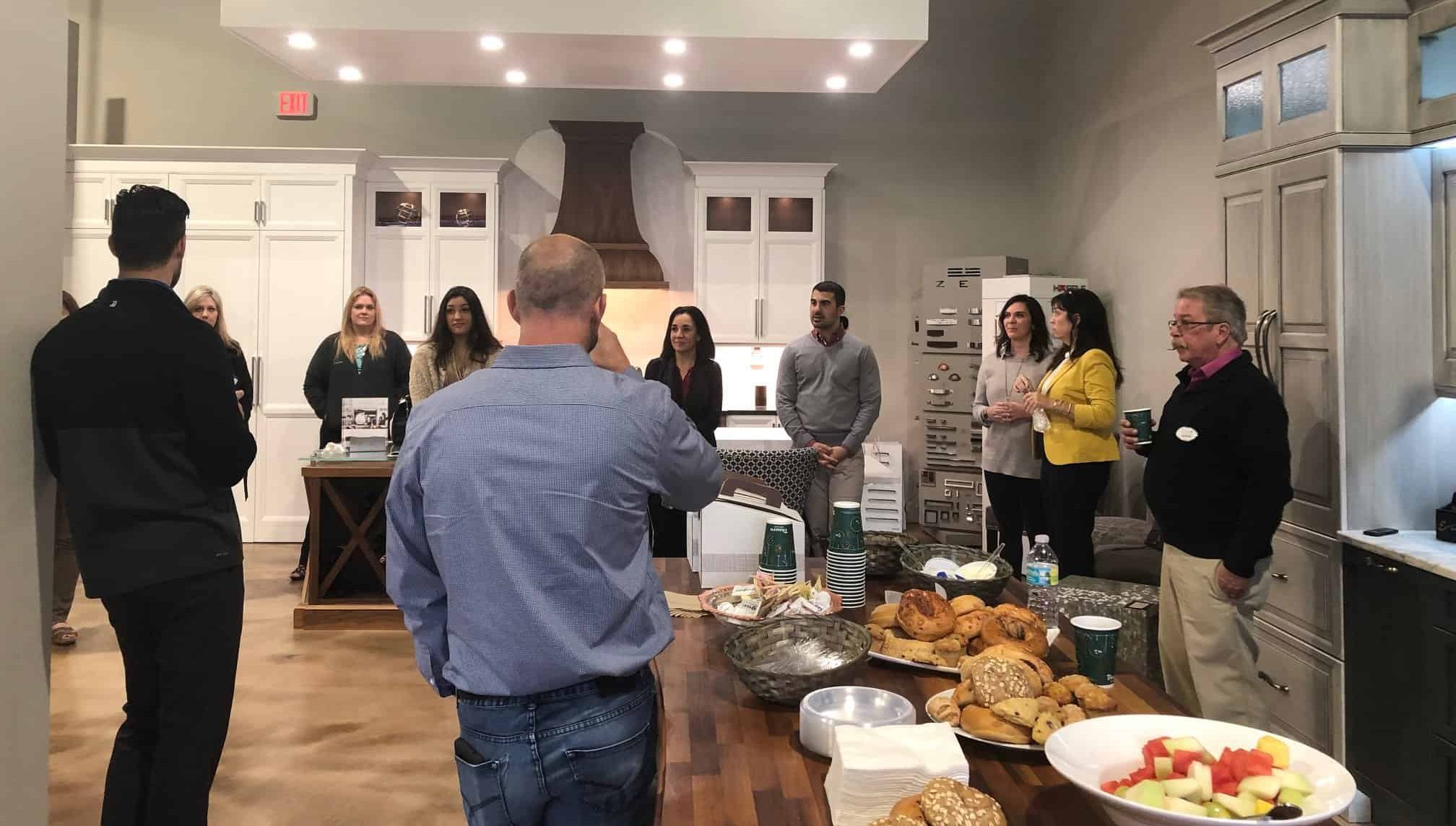 Our Largo showroom is fully stocked with dozens of cabinetry brands for every style and every budget. With furniture-grade cabinetry with full customization all the way to standard cabinetry available in a variety of styles and finishes, we are able to please even the most discerning of your clients.
Delivering top-quality brands for your clients
Our Rolodex of countertop providers ensures that we will be able to provide the exact material you are looking for – from exotic granites to butcher block, quartz and everything in between. We also have an extensive selection of hardware and backsplashes to offer a one-stop shop for you and your client.
Unique to McCabinet is our team of on-staff, full-time installers, guaranteeing that every single installation exceeds your expectations as well as your clients'.
Our goal is to make you look good and provide a convenience to you and your clients.
There are many ways that we are able to work hand-in-hand with industry professionals, and we are able to customize a program that works best for you and your needs.
YOU DREAM IT. WE CREATE IT.
Our team with help you build the project
of your dreams.