The laundry room is a great place to get organized to make life easier.
What can McCabinet do for you?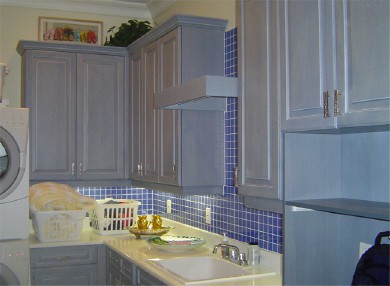 The laundry room is a great place to get organized to make life easier. You need a place to fold, a place to store and it's another place to add a wow to your home.

McCabinet can design a laundry room to make it the most functional and convenient room in the house.
Call us today for a quote or design and ask about our stock cabinet sales.
Since you have to do laundry, why not make your laundry room as beautiful as the rest of your home?

Transform your laundry room into a beautifully designed space you actually wouldn't mind doing laundry in. Our team of award-winning designers will create a custom designed solution that fits your needs for what you need in the room, while also keeping your style in mind. Anything from a simple closet laundry unit that is in a need of a stylish facelift to a fully loaded laundry room with all the bells and whistles, our passionate team will design you the perfect room to fit your space, style and budget.
Our Process:
To create your custom laundry room cabinetry, begin with basic measurements and photos of your laundry room and include everything you'd like to store in the room.
From there, visit us at our showroom so we can get an idea of your style and needs.
Then, our designers will create a 3D design and provide several price options with different finishes and accessories.
We will then visit you at your home to take more precise measurements and finalize the design of your new laundry room.