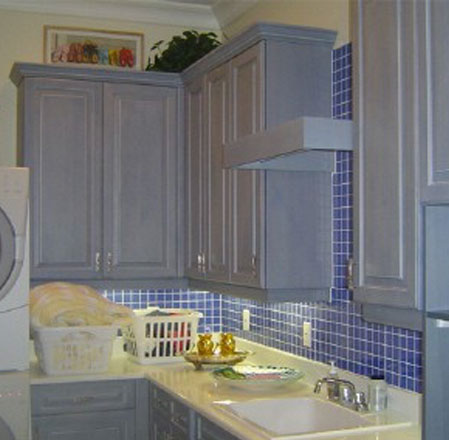 Transform your laundry room into a beautifully designed space that you actually want to spend time in.
Our team of award-winning designers will create a custom designed solution that fits your needs, while also keeping your style in mind. Anything from a simple closet laundry unit that needs a stylish facelift, to a fully remodeled laundry room with all the bells and whistles, our passionate team will help you bring your dream to life.
A laundry room should be functional, stylish and most importantly, customized to your needs. McCabinet has an experienced team that will guide you through the process.
Here are some of the most common questions we get asked.

What design options do I have when laying out a laundry room?
Whether big or small, you should consider arranging four main elements of your laundry room in close proximity from one other.
APPLIANCES:
Stackable or side-by-side options will need to be placed directly in front of the utility hookups.
SUPPLIES:
Detergent, stain removers, fabric softeners, and other like items should be stored in closed cabinets, cubbies or open shelving that's above or next to your washer/dryer
BASKETS:
Make sure to leave enough room in front of your machines to easily empty laundry baskets
WORK SURFACE:
Add a counter or table adjacent to stacked or top loading machines for folding and sorting laundry.  Counter installing a countertop over front-load machines.