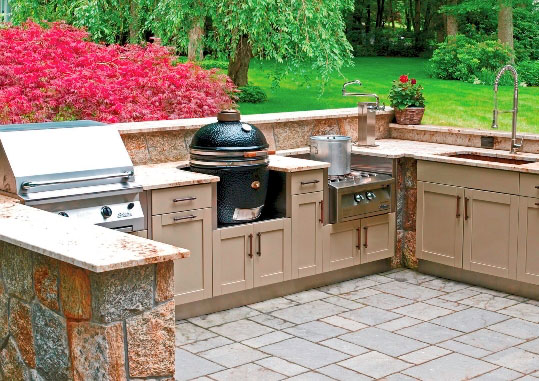 What's better than watching a Florida sunset?
Watching the sunset while cooking in a custom designed and quality-made outdoor kitchen of course.
Whether you have a small or large area for your outdoor kitchen, you will not be disappointed with the wide variety of styles and the durable outdoor materials available at McCabinet.
An outdoor kitchen should be functional, stylish and most importantly, customized to your needs. McCabinet has an experienced team that will guide you through the process.
Here are some of the most common questions we get asked.

How are outdoor kitchens made differently than indoor kitchens?
From seaboard to resin cast, there are endless possibilities to make your outdoor kitchen cabinets as beautiful as your indoor kitchen.  All of our outdoor kitchens are amazingly durable, and use all stainless-steel metals so that they last in the salty Florida air. You can bet that your outdoor kitchen will bring you and your family joy for many years to come.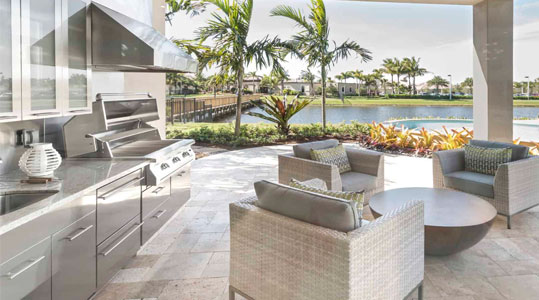 What sort of return on my investment can I expect when installing an outdoor kitchen?
Many real estate agents assess a higher ROI on outdoor kitchens in Florida because of our beautiful weather.  The return you'll see will not only vary depending upon the area you live in but also the materials you use, the appliances you purchase and its overall presentation. Because of the Florida climate, homeowners often value the indoor-outdoor living spaces and use them for much of the year.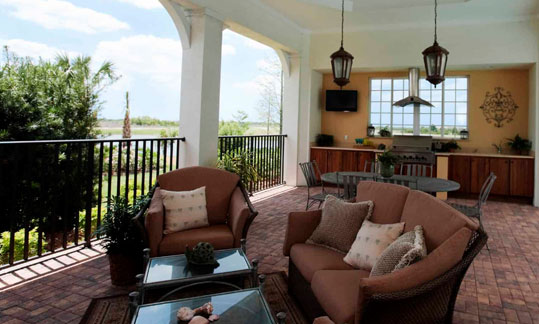 YOU DREAM IT. WE CREATE IT.
We can build you the outdoor kitchen
of your dreams.