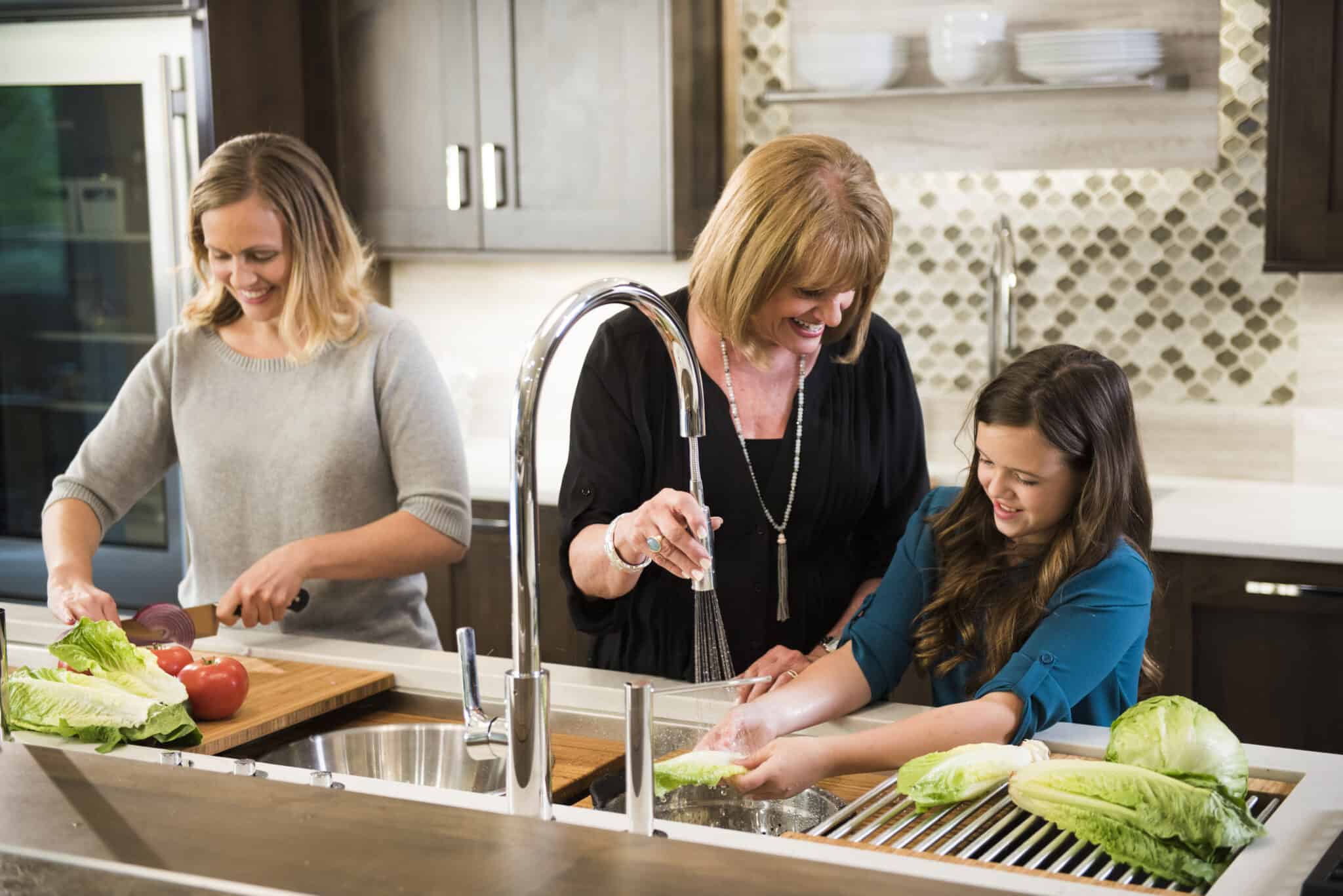 The Galley represents a whole new category of kitchen appliances; a complete culinary system where one can prepare, cook, serve, entertain, and wash all in one central and convenient place. The kitchen is even more functional and ergonomic with a cooktop next to the Workstation.
This new kitchen work line concept is much more efficient than the traditional work triangle. Each Galley is thoughtfully designed, engineered, and hand-crafted in the USA.
Design Meets Functionality
In your Galley, you can chop, strain, and mix easily and ergonomically to prepare a meal and efficiently transition to cooking with a cooktop nearby.
Using various Serving Boards, quickly and conveniently transform your prepare and cook station into a serving station or set out drinks and hors d'oeuvres to create an ideal entertain station.
Contain the mess within your Galley and clean throughout preparing, cooking, serving, and entertaining!
Request Your Free Galley Kitchen Consultation Today!
Let the team at McCabinet design your dream kitchen