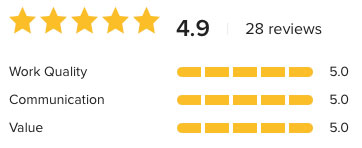 Would you like a cabinet company that you can let into your home, leave and enjoy the day, come home and find exactly what you had hoped for? This is that vey company. The shining light in our complete remodel. Our particular installer gives new meaning to "attention to detail" , there is no thing such as perfection but he certainly came close, obviously I would certainly recommend that you consider this company when you ready for cabinetry.
-Frank H.
I want to thank Chris and David my installers for doing a beautiful job installing my cabinets they stayed late and cleaned up after each day and made sure my cabinets were perfect they are the best! And I really appreciate there hard work and effort and most of all dealing with me. Also a thank you to Jordan for all his efforts and quick fixes when I had a concern. Thank you guys!!!!
-H.U.
McCabinet did an amazing job throughout our whole house, including kitchen, bathrooms, closets and pantry. We are so happy with the end result! Loved working with the McCabinet team who were very professional, knowledgeable and pleasant.
-Denise M.
Big thank you to McCabinets!! Brooke Culliton did an amazing job designing my dream kitchen and Jeff Girardello did an immaculate job installing our cabinets. Brooke is very knowledgeable and always kept us informed throughout our experience. The cabinets came out beautiful and the outcome exceeded our expectation. I'm glad we went with McCabinets to build our dream kitchen and would highly recommend them to anyone who is looking for a beautiful kitchen!
-Phosey P.
As a builder, I frequently work with McCabinet on our cabinet packages. They are very professional and do an exceptional job from design through installation. I highly value their dedication to customer service and getting the job done right. Recently I had them handle the cabinet package for my personal residence and they once again exceeded my expectations.
-Forrest E.
Shawn was great at making us feel welcomed and that what we wanted for our kitchen cabinets mattered. I wanted lots of storage for my busy mom/ chef style and Shawn worked with our budget to make it happen. I love our new kitchen cabinets! They are exactly what Shawn promised and the service from the showroom to the onsing crew was great! I will recommend McCabinets to all my family and friends.
God bless
-Raul and Miriela H.
As a General Contractor, I have been using McCabinet for several years now. We have probably done close to $1 million in business together. I have watched their business grow exponentially. If you are considering replacing your kitchen or bathroom cabinetry, been dreaming of a new closet or need storage ideas for your garage, McCabinet can handle it all for you. I would highly recommend them to anyone.
-Darren C.


The McCabinet team is so easy to work with. They did the initial design for the whole house including closets/kitchen/bath, updated with our input, provided an accurate estimate and installed according to plan. They stayed in touch throughout the process and responded quickly to inquiries. We could not be happier with the end results. Especially love our kitchen.
-Denise M.
It went really well in that they were very friendly, loved the construction, design, installation was perfect except we had a few last pieces that needed to be remade and that took quite awhile. Just to be fair with McCabinet, I'm not sure how much was going on behind the scenes between the builder and McCabinet but it did take an inordinate amount of time to get the final few pieces in place but once they were done it was a dream kitchen! They were very patient and willing to really work with us on our design ideas and requests. We would use them again.
-Gail E.
We dealt with one designer throughout. She understood our desires, made appropriate recommendations and provided the proposal. She made good suggestions to manage cost. She visited the kitchen twice to ensure the final order was correct. The cabinets were of the quality promised. The installer, Tony, was competent and took extra pains to ensure that the installation was properly accomplished. The final results were all that we wanted.
-Robert F.
Brooke, the designer, provided a design for the kitchen using computer generated graphics. Using the print out, we made some changes and she incorporated them into a very practical and well thought out design. Eli, the installer did a very nice job in hanging the cabinets and placing the counter tops. He was professional, prompt, neat and easy to work with. Russell made the final adjustments and we were very happy with the final results.
-Sarah/Angie T..
Worked with Rosemarie. She was awesome! Listened to our likes and dislikes and developed a great layout. Selection of cabinets, granite and special lighting was outstanding. Prices were reasonable and competitive. Did not go with their services, but would highly recommend and would not hesitate to use them again. We did purchase our under counter lighting from them.
-Edward D.
The entire process went smoothly. The cabinets were beautiful an they have silent self closing doors and drawers. They have many people checking on the work throughout the process. I would definitely use this company again for any cabinetry work.
-Joan F R.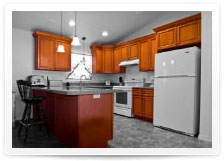 Debbie
HOMEOWNER IN ST. PETERSBURG
"My kitchen is awesome, my favorite parr is the .rge drawers. My friends say wow gorgeous, they can't believe the high gloss beveled top isn't granite."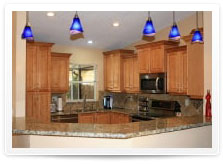 John & Sue
HOMEOWNERS IN LARGO
'We compared quotes with Brian Lowes, and McCabinet's price was better We love the kitchen design and our friends thMk the cabinets looks rich."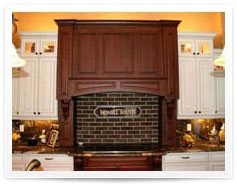 Linda
HOMEOWNER IN DADE CITY
"I love it!"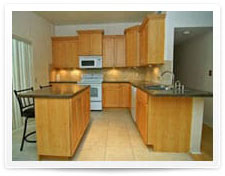 Rosemarie
HOMEOWNER IN ST. PETERSBURG
"The kitchen is beautiful and my home is transformed! I highly recommend McCabinet to anyone!"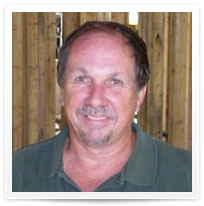 Bill
BUILDER IN SAFETY HARBOR, FL
"McCabinet has great prices, great service, great communication and excellent quality,"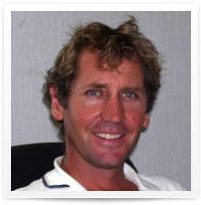 Brendon
SUPERVISOR FOR A BUILDER IN BRADENTON, FL
"Unlike a lot of subcontractors, from the office people to the installers, they are on our team. They want to get us taken care of as much as we do, The installers are fantastic!"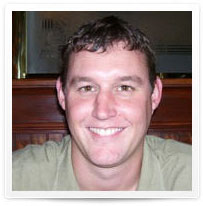 Brian
BUILDER IN ST. PETERSBURG. FL
"We switched to Mc Cabinet because of their reputation. Brian and their ream have far exceeded our expectations. Their pricing, workmanship and service are all excellent."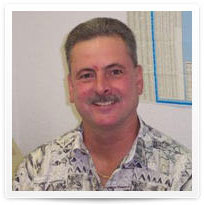 George
SALES MANAGER FOR A BUILDER IN BRADENTON, FL
"It's all about helping home buyers get what they want especially customizing the kitchen and the master bathroom. Eric responds very quickly to my needs and never holds up the jobs."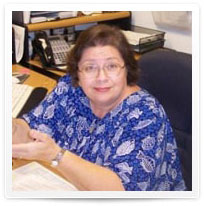 Larysa
OFFICE MANAGER FORA BUILDER IN ST. PETERSBURG, FL
"If someone has integrity, everything follows and McCabinet has it They're not afraid to put their name on their product… a very reputable subcontractor with a great work ethic."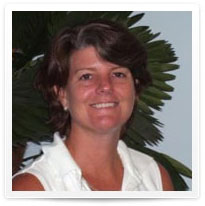 Susanne
RELIODELER/IBUILDER IN SEI.IINOLE, FL
"Overall McCabinet is outstanding… Brian, anticipation and creativity makes us look good and the kitchen and bathroom cabinets /ook great."
YOU DREAM IT. WE CREATE IT.
Our team with help you build the project
of your dreams.