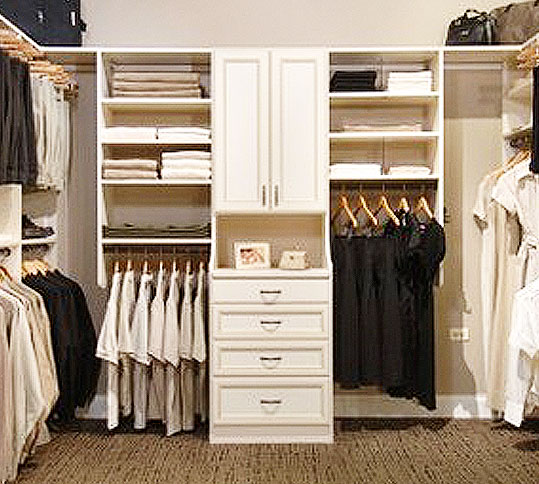 With space at a premium in most homes, closets should receive as much attention as kitchens and bathrooms.
We offer high-quality closet systems in a variety of solid colors and wood grains to fit your aesthetic. Our innovative designers can completely transform your space, maximizing your storage capabilities.
Your day begins and ends in your closet. It should be a place where functionality and exquisite design intertwines, where everything has a place and everything is in its place.
A closet should be functional, stylish and most importantly, customized to your needs. McCabinet has an experienced team that will guide you through the process.
Here are some of the most common questions we get asked.

What should I consider when designing a closet?
Whether big or small, your closet design should be uniquely you and reflect your personality and lifestyle.  The careful design of your closet is meant to make your daily routine effortless, while still keeping your personal style in mind.
You should think about your clothes when speaking to the designer.  For example, do you have a lot of long dresses, formalwear, or bulky items that need separate storage?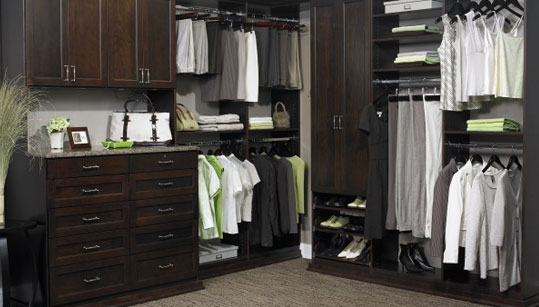 What sort of options do I have for accessory storage?
Options at McCabinet are endless, and our designers are trained to help determine what will work best for you.  From beautiful storage islands with plenty of room for all of your jewelry to shoe storage based on heel height and a plethora of options for displaying your purses, if you dream it, we can do it.
Our team of award-winning designers will work with you every step of the way to make your dreams a reality.  Anything from a basic project to a fully-remodeled walk-in closet, you're guaranteed to love it.