The kitchen is the most important room in your house.
What can McCabinet do for you?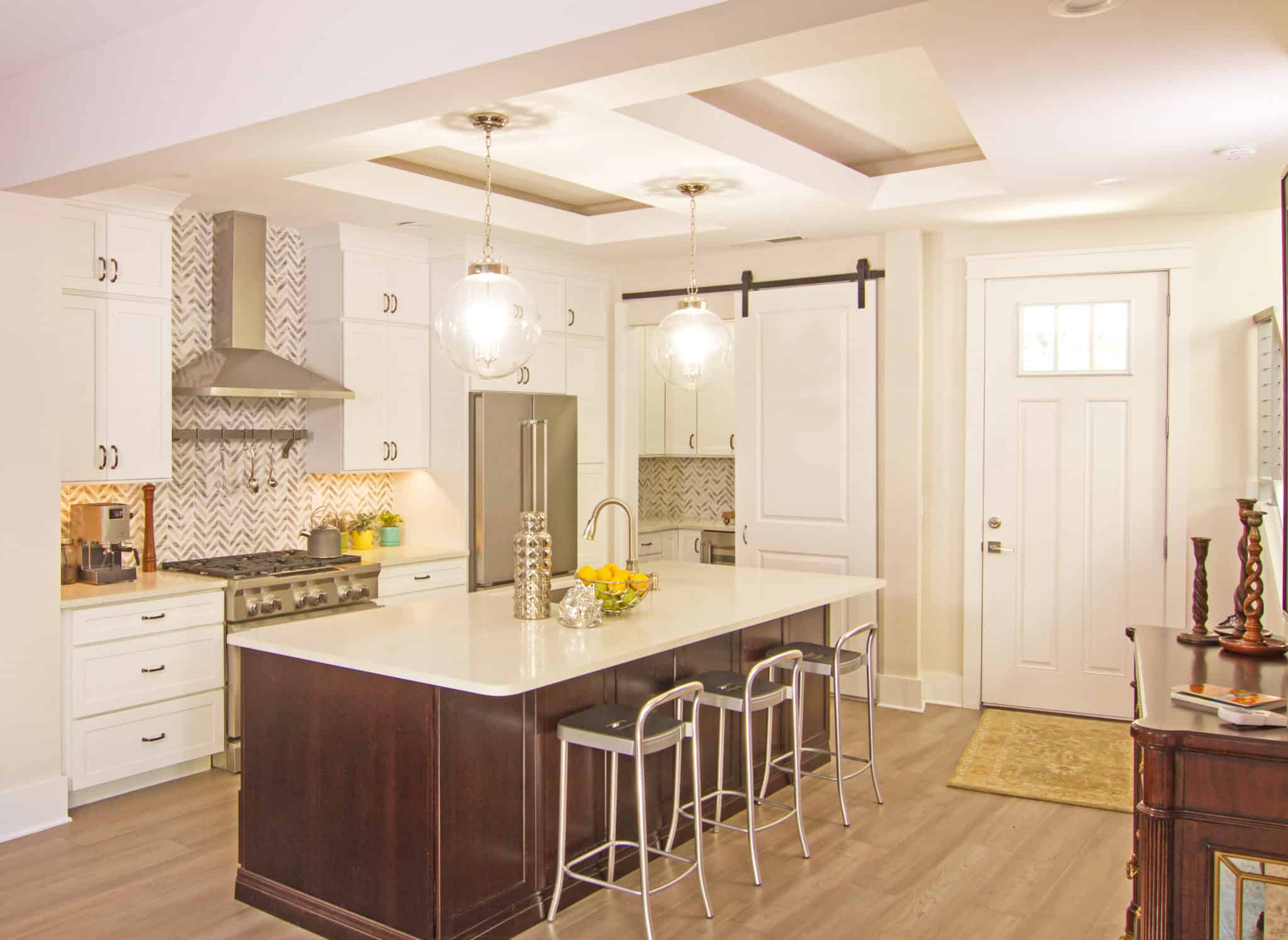 The look of a kitchen is a reflection of you, the homeowner.  Whether you want traditional, contemporary or modern, McCabinet can design it for you.

We install cabinets the way we would want our kitchen done, so it looks awesome and is functional.

Call us today for a quote or design and ask about our stock cabinet sales.
Here are some tips to help buyers decide on the right designer and materials. McCabinet is known for helping you get the kitchen of your dreams.
Your Investment Parameters

How much should I spend on a kitchen remodel? Well here is the answer. The suggested amount to spend on a kitchen remodel is between 8%-16% of the overall value of the house. An 8% investment might be replacing cabinets and countertops but leaving the original footprint.  A 16% investment would be a full redesign with all new cabinets, countertops, appliances, flooring, and accessories. Spending less or more than the recommended 8%-16% can lead to a lower return on investment. Your situation also plays a big part in how much you should spend.
Your Situation
Your situation plays a large part in the decision of what type of cabinets you should purchase and how much you should spend. Here are some examples.
Selling the house soon- Most people in this situation should stick with a stock or imported cabinets and tops would depend on the home value but stick to your level ones. Design style should be whatever is popular right now. The goal here is to make the kitchen look really nice without spending too much because this is a pure investment.
Staying for over 5 years but less than 10- this is still an investment at this point. Your main objective should be to create a space that will make you happy but also make sure that you are buying a quality cabinet that is still going to be looking good and functioning well in 5-10 years (so imports are out). Stay away from anything too trendy and try to put something in that is a timeless style. You would want to spend somewhere in the 8-12% range of your home value.
Staying a long time or forever- At this point you can do whatever makes you happy on the design style and budget because it is really no longer an investment, it is an opportunity to do something that will inspire you and your family for many years to come.  Spending is still recommended to stay within the 10%- 16% range. The obvious key here is quality.
Your Designer

Selecting a Kitchen Designer is a big decision and often the difference between a good kitchen and a great kitchen. Reviews and testimonials are a great heads up of what to expect. Do a bit of research and make sure that your designer is versed on whatever design style you are going for. Someone that is very good at contemporary designs is not always good at traditional designs. The biggest thing that a designer can add in addition to a stellar layout is how the designer ties everything together in the space from the biggest to the smallest detail. Your designer should also be sure to tie the kitchen to the rest of your homes details. Many good kitchen designers charge a design fee, most will deduct it from the job if you decide to move forward. Look for a designer that listens to you, asks for all your wants and needs and that you feel comfortable with, to deliver those wants and more.
Make Your Selections
When it comes to kitchen design there are a lot of different selections to be made from how the cabinet box is constricted to your door style to what type of finish you should select for your sink. The best way to start the selection process is looking at pictures of kitchens until you find a few that you like. Just be aware that if it looks like a really expensive kitchen it probably is.  After giving the pictures to your designer, let them know what you like about each picture.  Some design studios like our have just about everything from crackle distressed woods to basic painted fronts. The selection process should be pretty easy after finding our inspiration picture. We guide you through use binary choices to make the rest of the selections.