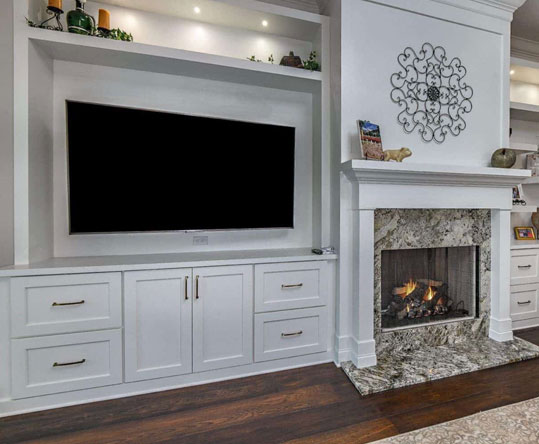 Entertainment centers designed to serve a variety of purposes.
A custom designed media center to contain your television, sound system, and any other gadgets will escalate your living space. You can trust our award-winning design team at McCabinet to help you decide which built-in cabinetry options are best for your family's lifestyle.
Our Largo showroom is stocked with cabinet and cabinetry accessory options so you can see for yourself.
An entertainment system should be functional, stylish and most importantly, customized to your needs. McCabinet has an experienced team that will guide you through the process.
Here are some of the most common questions we get asked.

What happens when I schedule a design appointment?
When you arrive for your appointment with a designer we will first get a sense of what you're looking for with a quick questionnaire. We'll then plug in some of our recommended options to our Matrix cabinet program and determine which combination of brands and styles will work best for you. Then our designers will determine the design that will be best for your lifestyle.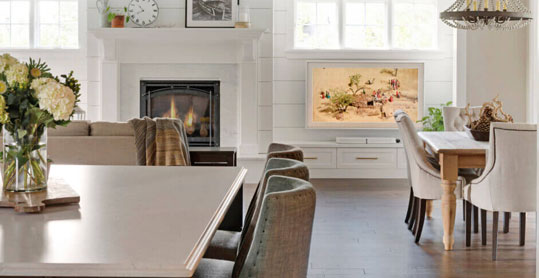 How much does it cost to install a custom entertainment center?
This project can vary from family-to-family and home-to-home, as the scope of work can be varied.  Certain considerations may affect the cost or time involved in building or installing the unit, including:
Height:
Taller units can be more complicated and complex, especially when units are above 10 feet.
Job Conditions:
If there are existing conditions at the job site, such a molding that needs to be worked around, or unlevel floors or walls, this can require an additional investment in time and funds.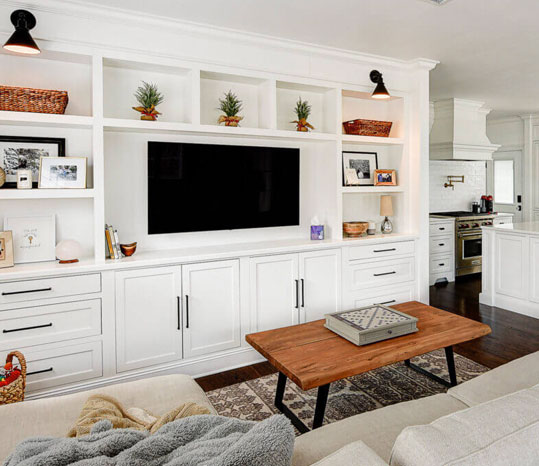 YOU DREAM IT. WE CREATE IT.
We can build you the entertainment system
of your dreams.