The look of a kitchen is a reflection of you, the homeowner, and our partnered brands allow you to express just that. Whether you are seeking a traditional, contemporary, or modern aesthetic, McCabinet can design your dream kitchen and bring it to life. We treat your kitchen as if it is our own, installing cabinets with care and precision.
Brands: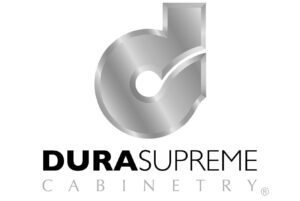 Dura Supreme Cabinetry
Dura Supreme was founded in 1954 by Don Stotts, who started crafting cabinetry in his Minnesota garage after serving as a Navy Seabee. His son, Keith Stotts, grew the company from its roots to deliver a unique combination of outstanding value and leading-edge design in hand-crafted, American made cabinetry. With a legacy of quality and craftsmanship, Dura Supreme is a privately held, independent manufacturer of premium kitchen and bath cabinetry.


Lioher
LIOHER Corp, offers high quality furniture components with the vision of becoming the one-stop shop for the professionals in the furniture industry. Today Lioher is developing new products and service, along with the integration of the newest technologies, both in manufacturing and software. In other words, we are working towards becoming your best partner.


Urban Effects Cabinetry
Urban Effects Cabinetry is full access, frameless kitchen, and bath cabinetry built to high-quality standards. From contemporary to transitional to traditional, Urban Effects Cabinetry has your style covered. We make the cabinets that make your dream kitchen and bath a reality. The latest cabinet colors, smart organizational features, and long-lasting quality of Urban Effects Cabinetry bring your home to life. 

Southern Stone Cabinets
Since 1998, Southern Stone Cabinets has been an industry leading manufacturer of European style frameless cabinetry and closet systems. Experience the combination of the efficiency of production systems with the flexibility of numerous styles, colors, and materials to offer elegant, yet competitively priced products.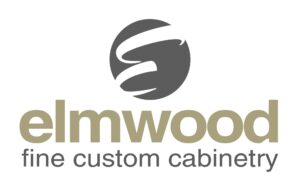 Elmwood Cabinetry
Providing high-quality custom cabinetry since 1973, the many years of experience have earned Elmwood a solid reputation as a leader in the cabinet industry. Elmwood is designed for the way you life. No matter how big or small your kitchen, bathroom, or built-in cabinet project, you can count on the agile team of over 600 artisans to bring it to life just as you pictured it with a blend of creativity, technology and fine craftsmanship.

Adornus
Over the past decade, Adornus has pioneered the idea that beautiful living spaces and higher prices do not need to go hand in hand. And it is this idea that continues to make Adornus a leading manufacturer and distributor of elegant, yet affordable frameless kitchen cabinets and bathroom furniture.

Bertch
Nestled in the heart of the Midwest, Bertch Cabinet, LLC., has been reviving the cherished art of traditional cabinetmaking for over 40 years. All products reflect a commitment to reforestation, recycling and a general respect for the environment. Utilizing only the finest wood, furniture joints and exceptional finishes to create distinct products for the home.


Fabuwood
With a range of styles, materials and finishes available, Fabuwood offers a multitude of options catering to your specific taste and needs. Fabuwood makes building a luxury kitchen affordable, without compromising on comfort, quality and efficiency. Their unique collections transform modern and traditional homes, large and small, inside and out, adorning kitchen walls throughout the nation.
Since 2004, NAC has distinguished itself with its sense of innovation and willingness to propose designs that constantly surpasses the limits. From the time an order is placed to its delivery, NAC's team always assures high quality and complete dedication. NAC offers high quality products and a personalized service that always exceeds your expectations. Our concepts are innovative and we offer a tailored service for all types of projects anywhere in North America.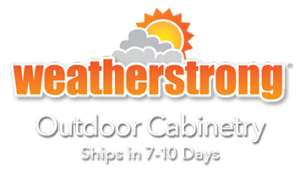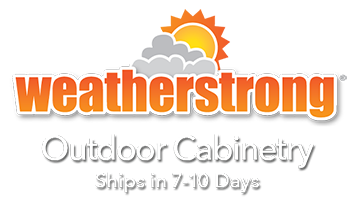 Weatherstrong
With the desire to spend more quality time outdoors, WeatherStrong Outdoor Cabinetry is designed with your lifestyle in mind. Our cabinets are manufactured in the U.S.A. with a 3⁄4" All‑Weatherboard™ composite material to stand up to the harsh elements Mother Nature can send your way. Pounding rain, hot summers, and cold snowy winters are no problem. Your WeatherStrong cabinets are tough enough to take it.

North American Cabinets
NatureKast revolutionized the industry with 100% weatherproof cabinetry, panels, trim and more with the look & feel of real cypress or teak. Available in stain, paint or weathered finishes. We are now proud to present our sleek contemporary Euro door style in Pure White with ebony edge. These weatherproof cabinets have been designed to perfectly complement the award-winning Galley Kitchen Workstation.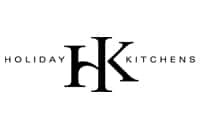 .
Quality doesn't simply mean exceptional materials and craftsmanship when working with Holiday Kitchens. It means creating kitchen cabinetry tailored to the needs and desires of the customer. Whether you prefer the warm comfort of traditional kitchens, the sleek lines and rich tones of today's European-style kitchens, or the personality of mixed colors and textures in the eclectic kitchens, Holiday Kitchens' custom cabinet designs are always modeled on the way you live.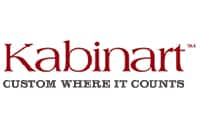 .
Kabinart Kitchens of Nashville offers a wide range of specialty finishes, select quality hardwoods and excellent interior design. The all wood kitchen cabinets are constructed from select high grade woods and designed using cherry, maple and oak with your choice of stains, glazes and painted finishes.

Countertops are just as important when deciding to have your kitchen remodeled. McCabinets is proud to offer an array of brands that offer quality countertops, stunning designs, and lasting impressions.
Brands: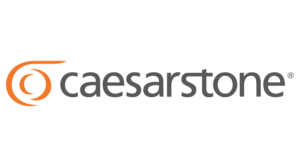 .
As passionate as Caesarstone is about design, they are equally committed to providing the best quality and service. Caesarstone has received worldwide recognition for our commitment to quality, safety and environmental standards. Each and every one of their surfaces is carefully inspected to ensure it meets the highest level of international quality standards.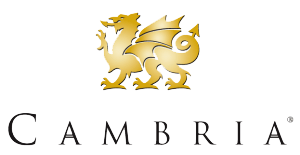 .
Cambria is much harder than granite or marble making it more durable. That means Cambria is less likely to scratch, chip, or stain for years of worry-free service. When it comes to strength and durability, Cambria can take almost anything you can dish out to give you flawless performance for years to come.

.
Corian® Quartz (formerly Zodiaq® Quartz) was one of the first quartz surfaces on the market, in 2000. Engineered with pure quartz crystals, quartz countertops from Corian® Design let you bring the best of both worlds - nature and science — to your kitchen, bath and throughout your home.

.
Silestone is a combination of natural quartz and other raw materials that are extraordinarily hard and resilient. These characteristics combine to create an ideal surface for countertops to install during your kitchen renovation. The products undergo a strict quality control process to ensure that the best materials are available for your project, promising the highest quality guaranteed.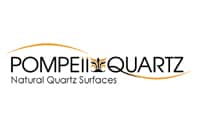 .
Pompeii Quartz™ is a natural surface material made from pure and natural quartz. It is bound with resin, inorganic pigments and manufactured using the most advanced and latest technology from Breton, Italy. This makes the surface stain and scratch resistant while easy to clean.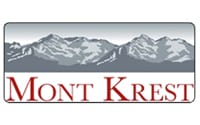 .
For nearly two decades, fabricators, designers, architects, and contractors have recognized the quality and vast selection Mont Krest has to offer. Currently the product line includes: granite, marble, onyx, quartzite, soapstone, Hanstone, Danby Marble, DryTreat, Sinks, Fleurco shower doors, and Semiprecious stone.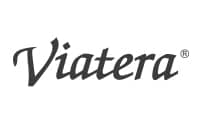 .
Bring the wonders of the world inside your home. Inspired by the moments of life and nature, Viatera Quartz Surface is more than a simple countertop. In a wide array of colors and styles, it allows you the freedom to create a space that truly reflects the beauty and wonder of your life.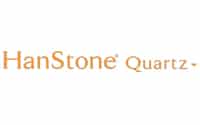 .
With state-of-the-art North American manufacturing facilities, we offer design flexibility to make any vision a reality. Having unequaled consistency of color, texture, and quality, along with six times the strength and durability of granite surfaces, HanStone Quartz can more than handle the challenges of everyday life and make each day just a little bit brighter.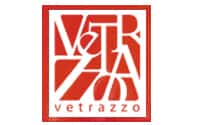 .
Each Vetrazzo slab is proudly produced by hand in Tate, Georgia, USA, and each is a masterpiece of engineering, design and sustainable development. The pieces of glass are introduced into the composite and placed by hand to ensure the smooth, uniform surface that enhances the beauty of the finished product. Each Vetrazzo slab is a unique, artisan-made product that has been handled with care and expert attention to detail.

Renovating a kitchen comes with installing new cabinets and countertops, but the accessories should not be left out of the design. Anywhere from lighting, cabinet hardware, or cabinet storage, our brands offer something for every preferred style.
Brands: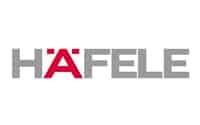 .
Häfele America Co. serves the U.S. market with innovative services and solutions by focusing on delivering functional hardware and specialty fittings to meet your construction needs. Häfele is known internationally as a leading source of hardware, fitting systems, lighting and electronic locking systems.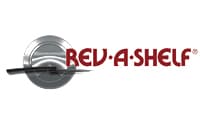 .
Rev-a-shelf is a market leading innovator of quality, functional residential cabinet storage and organizational products such as Lazy Susans, Kitchen Drawer Organizers, Base Cabinet and Pantry Pull-Outs, functional Waste Containers, LED lighting systems and Childproof Locking System.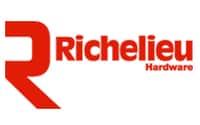 .
Take kitchen hardware to the next level with Richelieu accessories. Offering kitchen accessories, lighting fixtures, hardware, closet storage and kitchen storage, you'll be sure to find the pieces you are seeking in your kitchen remodel.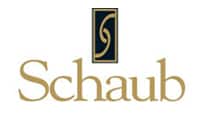 .
Schaub & Company cabinet hardware is created with passion and expert craftsmanship. Every piece is rich in design and details that will make your home truly stand apart. You will find decorative cabinet hardware in every style, from sleek contemporary to ornate luxury. View by style, collection, or finish to find exactly the right product for you.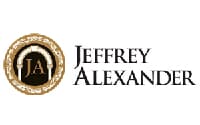 .
For over 20 years the Jeffrey Alexander brand has stood for outstanding customer service, craftsmanship and exclusive designs you will not find anywhere else. Explore over 70 unique collections of decorative Knob and Pull cabinet hardware, over 200 Bathroom Vanities and a great collection of Sinks and Kitchen Islands.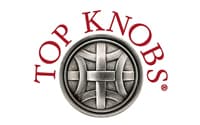 .
Top Knobs offers the industry's most extensive line of premium quality cabinet, drawer, and bath knobs, pulls and other hardware, created to suit all tastes and styles. The company's wide selection of traditional and modern decorative hardware is the result of a creative design staff and talented craftsmen.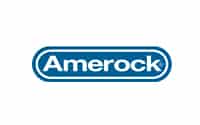 .
Amerock offers a complete line of decorative and functional cabinet hardware, bath hardware, hook and rail and wall plates. Amerock's award-winning decorative and functional hardware solutions have built the company's reputation for chic design accessories that inspire homeowners to express their personal style.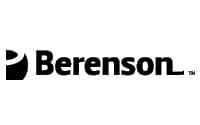 .
Berenson delivers an innovative experience when buying or selling decorative hardware. They are committed to providing an exclusive approach that gives you the confidence to choose decorative hardware that is a perfect match to your sense of style and design.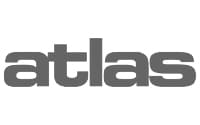 .
The well-known path of Atlas Homeware continues today, offering not only exceptional design, but also top of the line service, quality, and delivery. The inspiration found within the company reflects in their products, making each piece unique and memorable.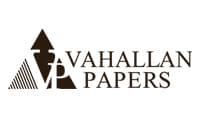 .
Vahallan Papers offer numerous styles, images, and patterns into their wall coverings. You can also find comfort in knowing there is still a company that believes in putting every ounce of quality into their products, promising lasting results.
Backsplashes and Flooring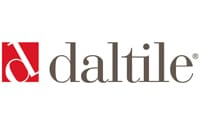 .
Daltile is the industry-leading brand of ceramic, porcelain, glass and metal tile as well as natural stone, large-format slab and countertop products.