The 5 Biggest Bathroom Remodeling Mistakes… and How to Avoid Them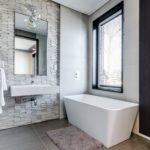 Bathroom remodeling mistakes are all too common. Every remodel, no matter how large or small, comes with a set of potential setbacks or delays. But, if you enter your project prepared and know the common pitfalls to avoid, you will be able to plan wisely and minimize headache!
Here are McCabinet's Top Five Biggest Bathroom Blunders, and how to avoid them!
McCabinet's Top 5 Bathroom Remodeling Mistakes
Not Planning the Layout Properly
Every room in your house should flow and facilitate use; the bathroom is no different. Make sure you take precise measurements and ensure you have enough space for each essential in the bathroom to function appropriately for you and your family. There are also city codes and regulations you must adhere to when remodeling – for example – there is a code dictating minimum space requirements between a vanity and a toilet. Make sure you adhere to all codes to ensure you don't run into problems down the road.
Forgetting About Storage Needs
We all know that space is at a premium, and storage can help make the most out of limited space. Be sure you consider your storage needs when designing your bathroom. This includes storage for linens, as well as personal items. When it comes to your bathroom remodeling, storage solutions can range from closets to cabinet to specialty built-ins.
Not Understanding Window Placement
Do not underestimate the importance of exterior window placement! A bathroom with natural light is invaluable as you prepare for your day, but remember, when you can see out, others can see in. It is best to err on the conservative side. If you have any questions you may want to get in touch with a window replacement company similar to Window World Hawaii to find out more about exterior window placements.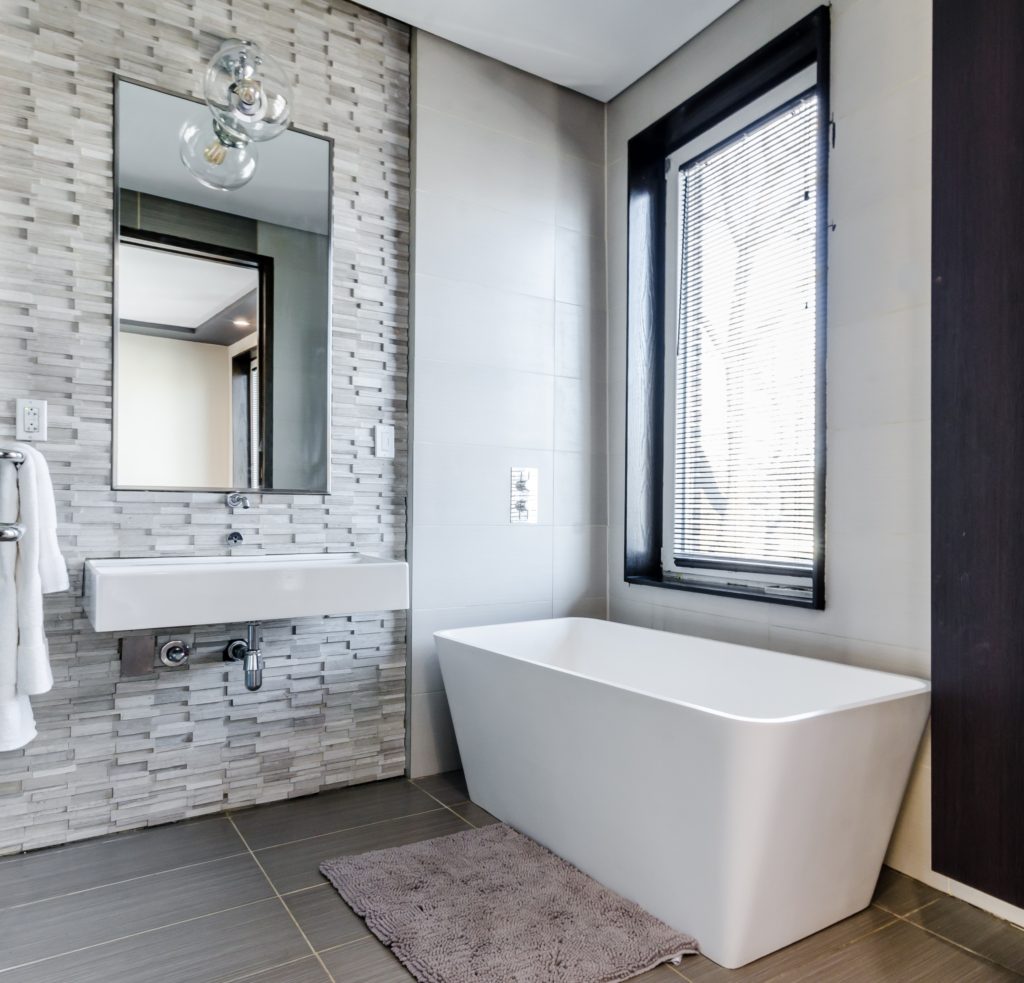 Not Camouflaging the Commode
If at all possible, it is best to avoid making the toilet the first thing you see when walking into a bathroom. Many people opt to build a private room for the commode, but if that is not possible in your space, it is advisable to at least visually reduce its presence.
Using the Wrong Materials
Another common bathroom remodeling mistake we see is the use of materials that aren't designed for bathroom wear and tear. You need to make sure you use high-quality materials like the Anzzi.com bathroom products so they will last you a long time. When remodeling, it is easy to get carried away with exciting new finishes and treatments. But while you may love the look of a tile, paint or wallpaper, they may not be made for the stresses of a bathroom, including water, humidity, and heat. Not to say that adding features like simple shapes wallpapers, for example, cannot be done. In other parts of the house, this could work, but with the humidity in a bathroom, this may not be the best place for it. Ensure the flooring you select is able to stand up to the demands of a bathroom, and that your vanity can do the same!
Avoid Bathroom Remodeling Mistakes with McCabinet
At McCabinet, you will work directly with a designer who is not only a design expert but is also knowledgeable of specific rules and regulations in the Tampa Bay area. We also work with 3D software so you can visualize your completed bathroom before demolition!
Working with a professional will keep your project on track and on budget. Give us a call today and see how we can help you successfully remodel your bathroom!