Meet McCabinet Designer Brooke Culliton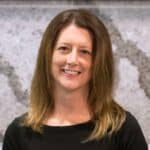 Welcome to the September edition of McCabinet's Designer Spotlight. This month, we had the opportunity to sit down with designer Brooke Culliton.
1. How did you get started in the industry?
My mom is an artist and I've always had an interest in interior design. When I was a little girl I would drive her crazy rearranging our furniture and making suggestions for things we should do around the house and she spent a small fortune on home improvement magazines I loved sifting through. I got a BS in Interior Design from Appalachian State University, and initially began my career in furniture sales. As luck would have it, I met Elizabeth Spengler, an amazing, award winning, high end kitchen and bath designer. She offered me a position as an assistant and I learned quickly that kitchen and bath design was my passion. I couldn't have asked for a better mentor!
2. What is your favorite room to design?
The kitchen, of course! I am a sucker for organization and nothing beats a beautifully designed, functional, and well-organized kitchen. The possibilities are endless!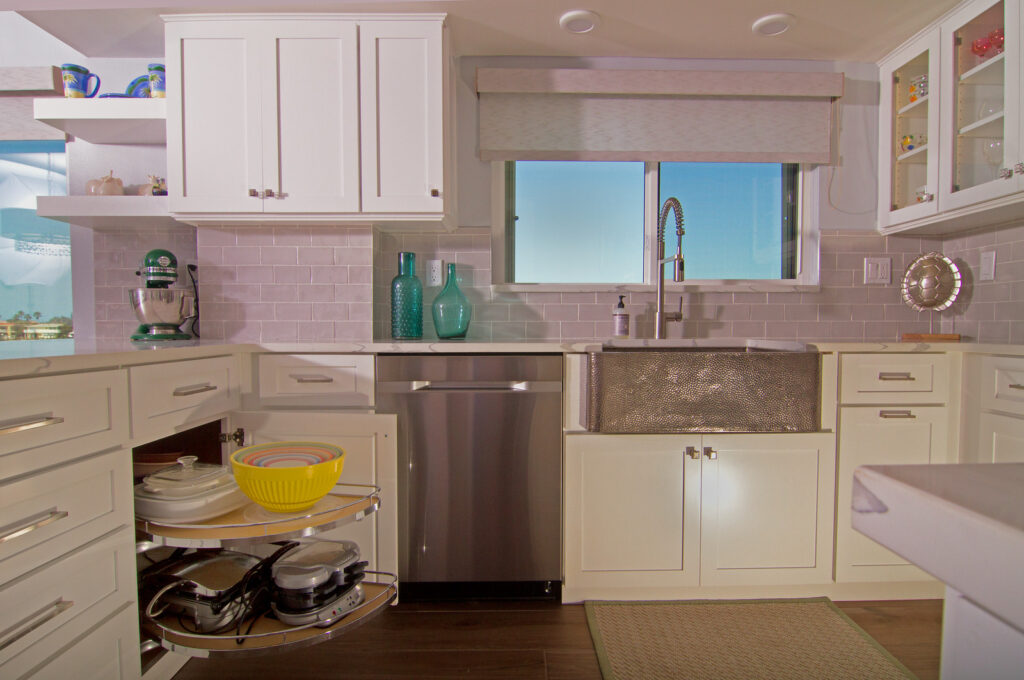 3. Do you like working on new builds or remodels better? Why?
Remodels are my favorite, because it's very satisfying to transform a lackluster space into something amazing. It can be life-changing for the homeowner.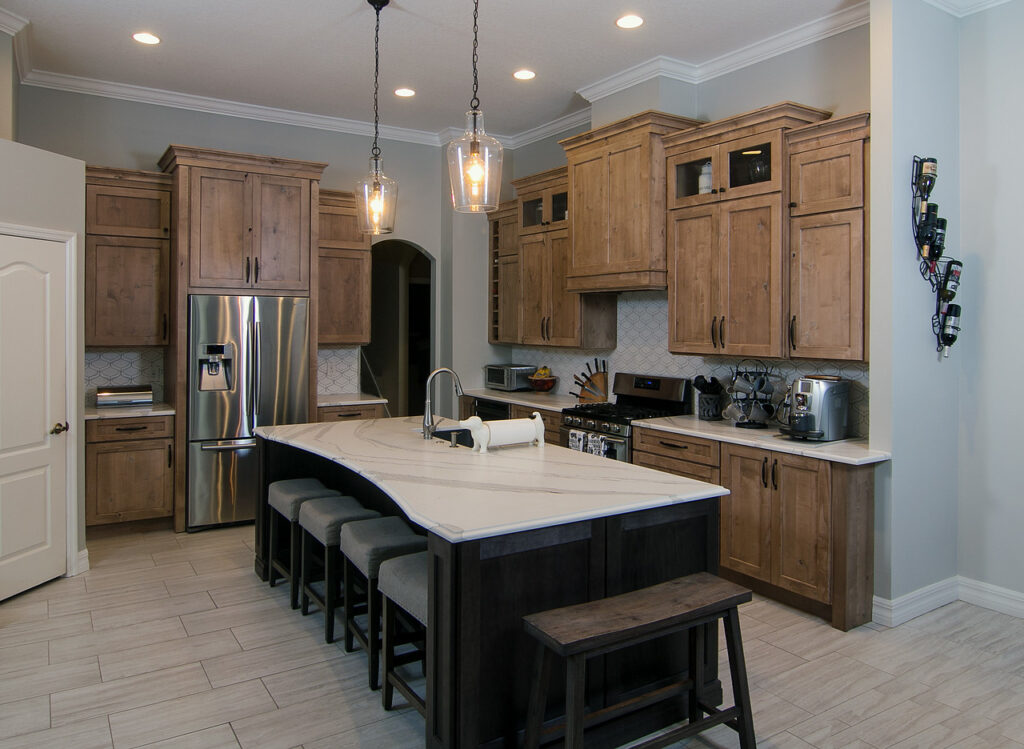 4. What is the craziest design you've ever done? Where did you draw your inspiration from?
I worked on a contemporary kitchen design for a bachelor in downtown St Pete and he wanted accent lighting that could change color! We used our Hafele lighting system and the result was extraordinary! The clean simple lines and contemporary door style with integrated pulls gave him the masculine feel he was looking for in the space.
5. What project are you most proud of and why?
My crowning jewel so far is a new build in downtown St Pete. The homeowner was also the builder and he and his wife were a joy to work with. I worked on multiple areas of the home and love every single one, but the homeowner's office was my favorite. He is a musician as well, so we designed a built-in that gave him sufficient storage and showcased some of his favorite electric guitars. As a big music fan myself, I was so happy to have the opportunity to add something like this to my portfolio.
Lightning Round.
1. What's your favorite food?
Tacos
2. What is your favorite color?
Green
3. Do you have any pets?
Yes, a sweet orange tabby cat named Hugo
4. Ocean or lake?
Lake (don't tell Florida, but I love the mountains!)
5. Sweet or salty?
Salty