Make Your Kitchen Layout Work for You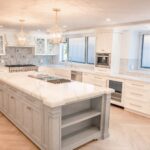 While we would all love the opportunity to design a kitchen space from scratch, more often than not, you need to work within the walls you're given.  When working outside of a new build, designers are almost always working with one of the five most common kitchen layouts.
Whether your kitchen is small or large, cramped or spacious, a customized kitchen design will help make the most of your space.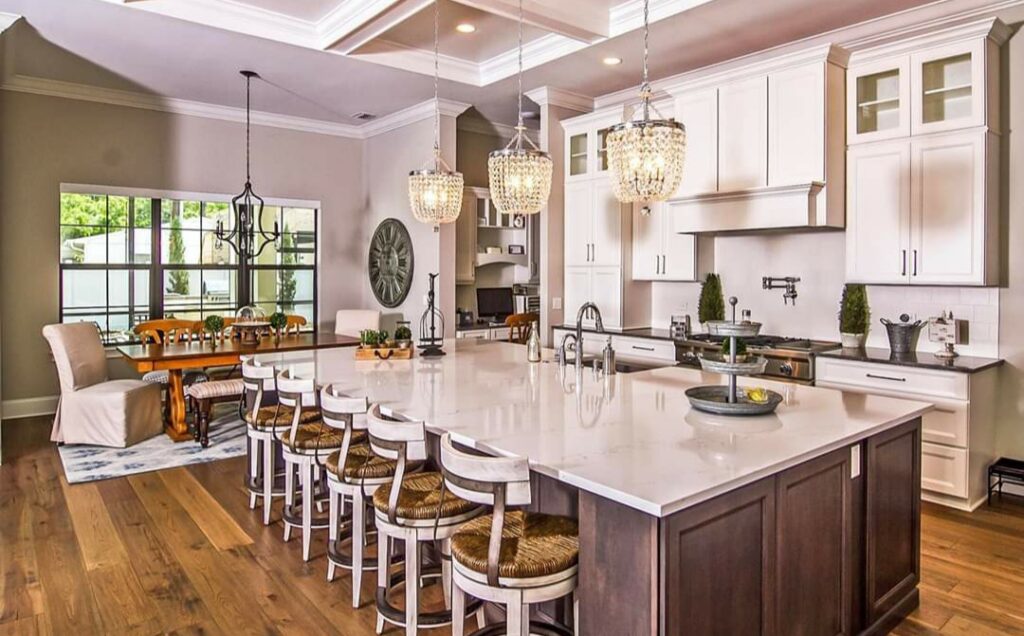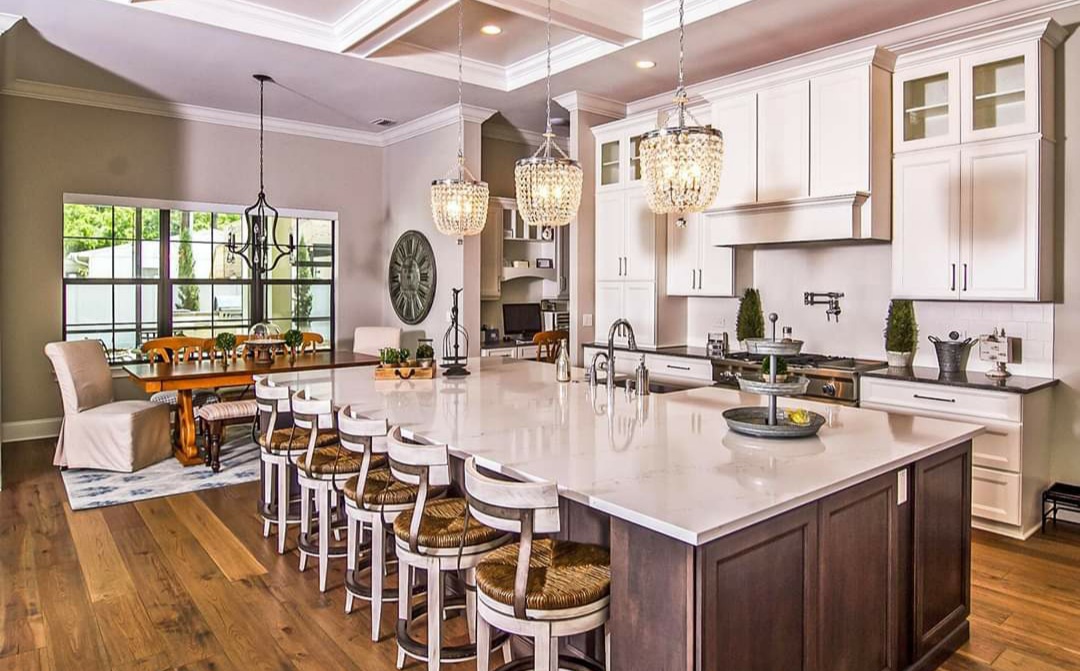 In kitchen design, it is important to take usage into consideration.  Not only must the space be beautiful, but it also needs to flow well for how you intend to use it.  Properly spacing items to allow for movement throughout the space, appropriately placing appliances for ease of use and measuring cabinet heights and depths for the user will ensure you create a space that will become the heart of your home.
Kitchen Layouts
The Galley Kitchen
A galley kitchen features two walls of cabinets that face each other.  Some people consider a galley kitchen less desirable, but they can offer a very economical use of space.  There is a ton of storage space available in this layout, which makes it a great solution for smaller homes.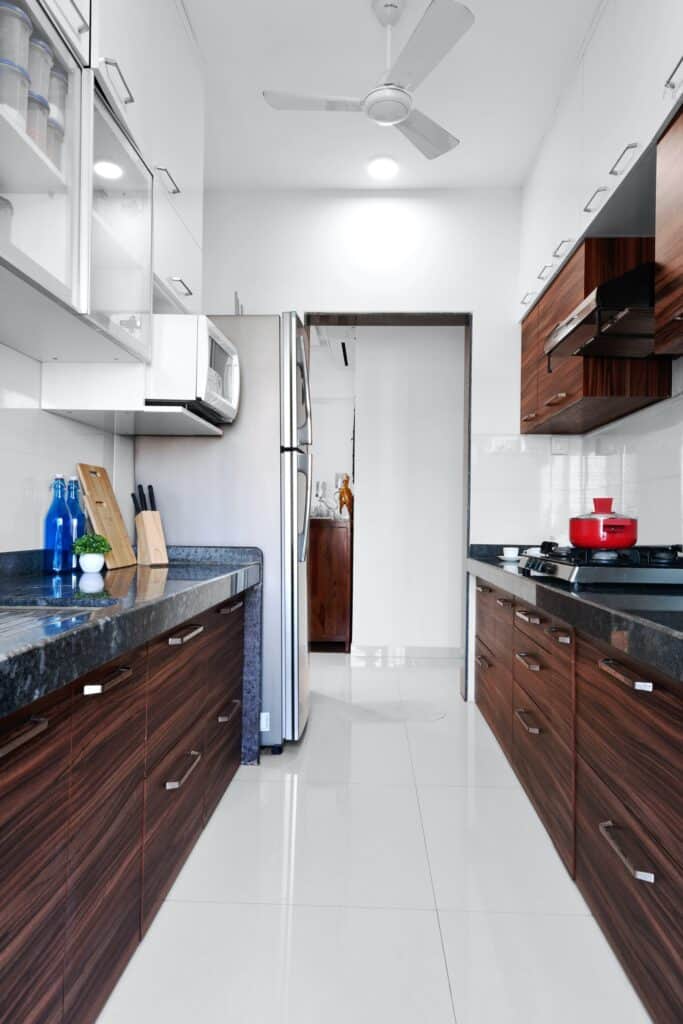 Typically, galley kitchens work well when all work surfaces are on one side. This eliminates any traffic jams in multiple-cook families. Keep spaces light and airy to avoid feeling cramped.
The L-Shaped Kitchen
An L-Shaped Kitchen has cabinets on two perpendicular walls, creating the shape of an "L."  This is a very common layout, especially in condos and apartments.  It allows for a very open feel.  The L shape also offers plenty of cabinet space and the ability to get creative with corner storage.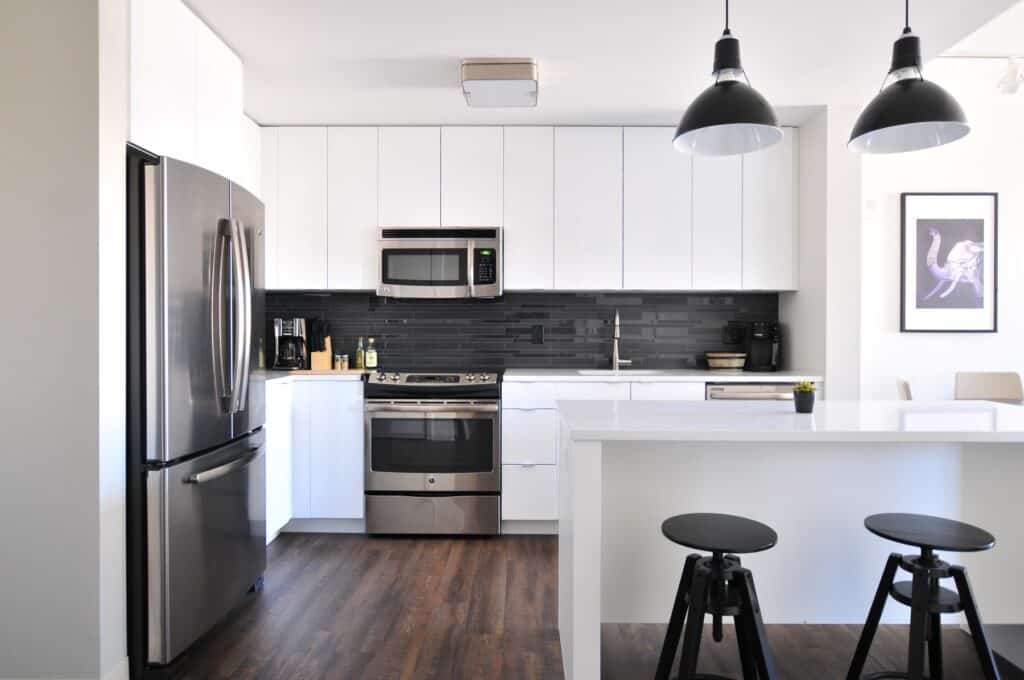 With an L-Shaped kitchen, you even have the opportunity to bring in a kitchen cart or butcher block to create the "look" of an island kitchen. Also, consider adding a table or breakfast nook for family meals.
The U-Shaped Kitchen
A U-Shaped Kitchen is very similar to an L-Shaped Kitchen, but features a third wall of cabinets. This is often seen in larger homes that have the space to accommodate three adjacent walls of cabinets. This layout has tons of storage space, but can feel cramped if there are upper cabinets along the three walls. Make sure to keep things as open as possible by incorporating natural light. Open shelving is another great option to keep things from feeling too heavy.
The Island Kitchen
The Island Kitchen is by far the most popular with new builds, and many homeowners are opening up walls to create this look in older houses.  This is a great kitchen for open concept homes, as it allows someone to be in the kitchen while looking out into another room of the home.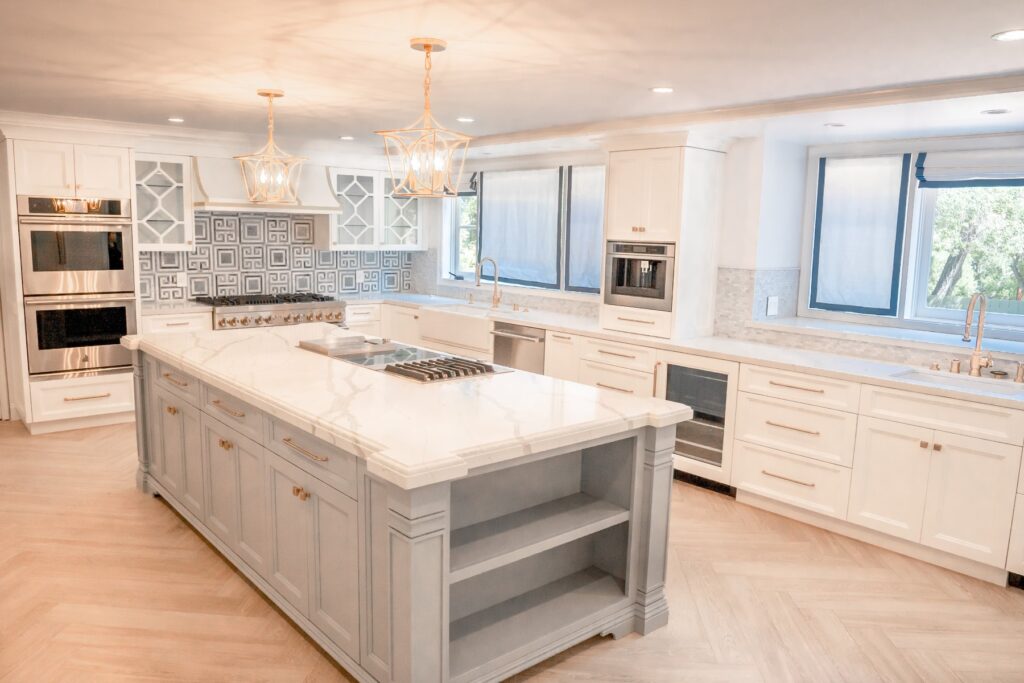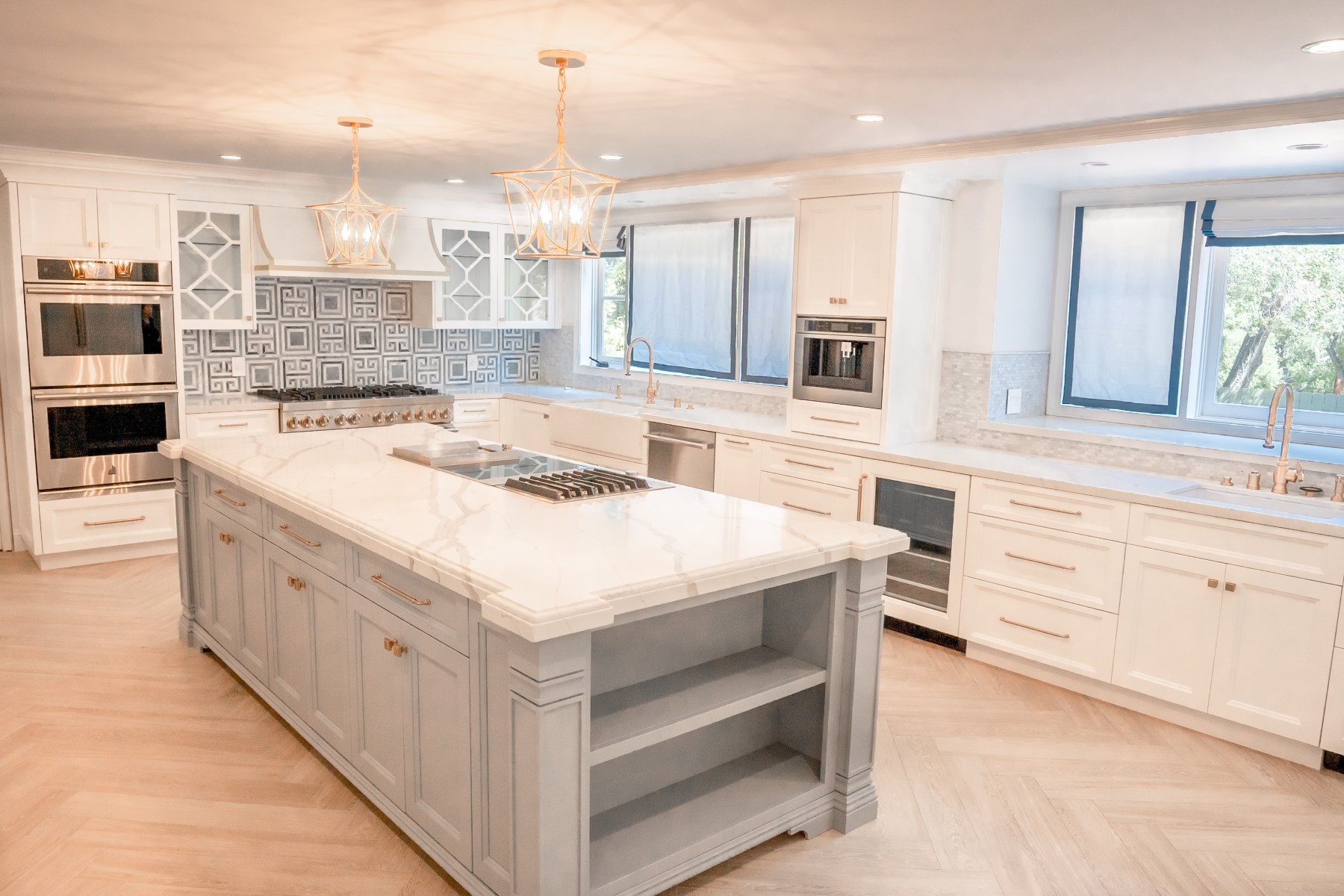 An island can incorporate a cooking surface, sink, or simply be a prep area for the family chef.
Because of the open design, the Island Kitchen typically becomes the gathering place in a home. Make sure to place appropriate seating for family and/or guests at the island to create a welcoming atmosphere.
The Peninsula Kitchen
The Peninsula Kitchen is a close cousin of the Island Kitchen.  It features a kitchen counter that juts out from a wall or cabinet.  This is a great option for families that want an island, but don't have the space.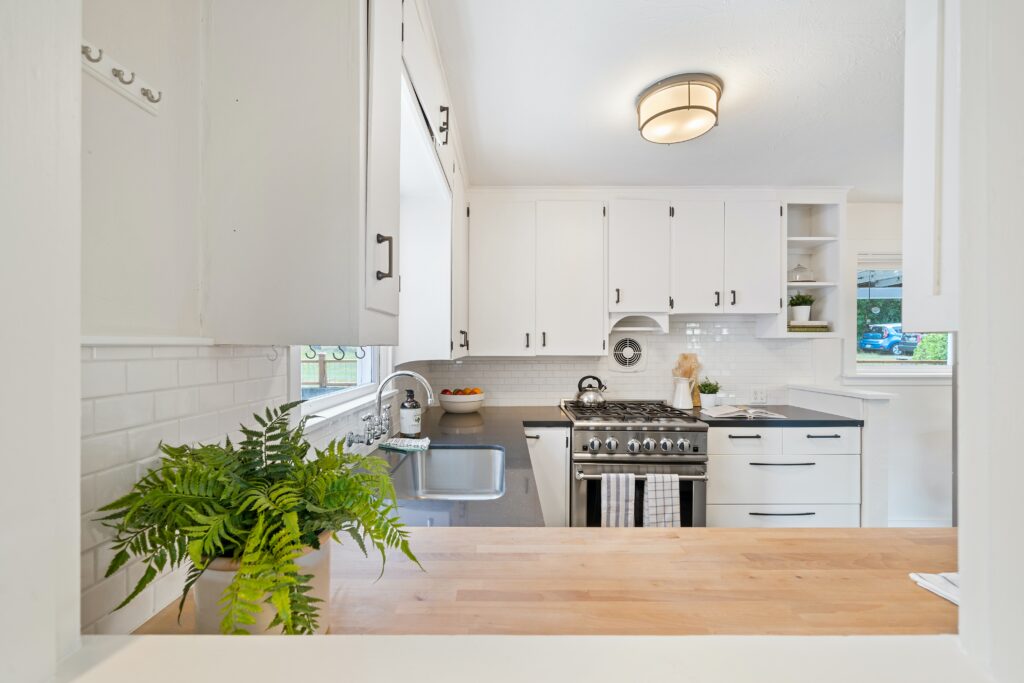 Typically, the peninsula is used as a prep area with seating along one side.
Let McCabinet Design Your Space
If you are hoping to redesign your kitchen space, consult with the experts at McCabinet. Our designers are trained to help make the most of your space, no matter what layout we need to work within.