How to Choose a Kitchen Design Company in the Tampa Bay Area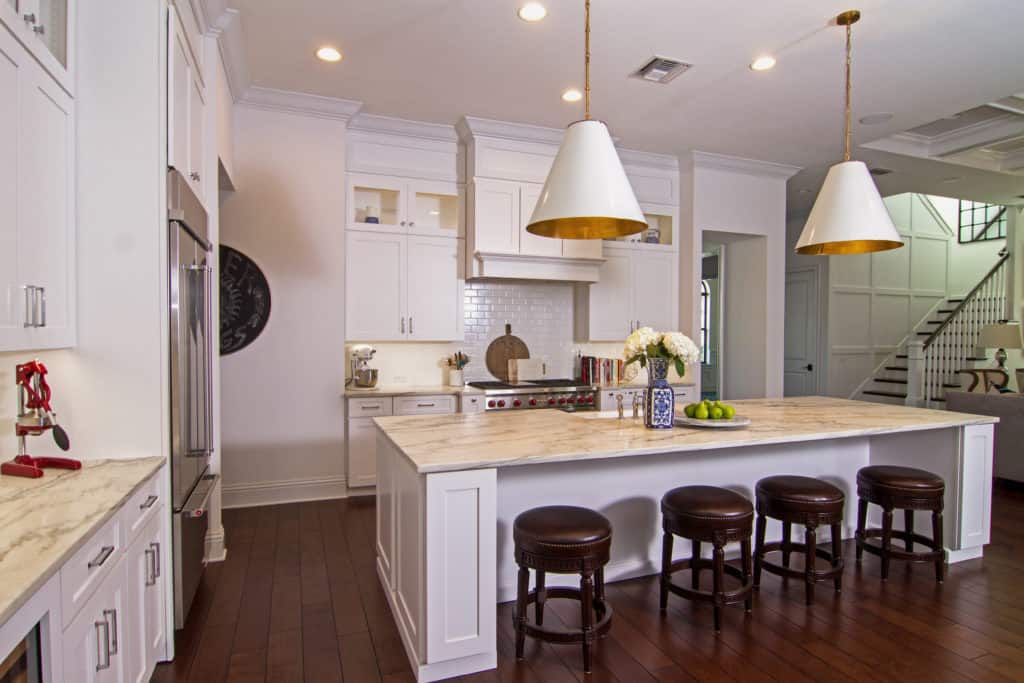 Hiring the right kitchen design company is one of the most important decisions you will make when renovating of your home or office. You must feel confident in your choice of kitchen designers and avoid making a hasty decision based on low prices or fast results, as these can oftentimes mean low quality work product. Taking the time to learn how to choose a kitchen designer in the Tampa Bay area will ensure that your new kitchen will exceed expectations with stunning results.

Look at Credentials and References

When researching kitchen designers in Clearwater and surrounding cities, we suggest taking note of their online reviews through the Better Business Bureau and on their company website. Review their credentials to ensure the kitchen design company you are considering holds the required licenses from the state of Florida and any local municipalities. Those who have earned previous recognitions, awards or certifications get bonus points on earning trust, of course.

Reading testimonials on any of the multiple user rating platforms available online, such as Google, Yelp, or Facebook, can be another way to research the credibility of a kitchen design company. gain opinions on their work from past customers and clients. Bank on what others have said about the designer's work and then meet them to see for yourself. The last thing you should worry about is an incomplete or poorly designed job, leaving you with lost money and time.

Interview A Potential Kitchen Designer

Interviewing your potential kitchen design company is a great way to determine what exactly you are looking for during your home remodeling project. Cabinet retailers and kitchen designers often have different approaches to the task at hand, so learning how a potential home design partner will approach your project will determine if they're a good fit for you.

Make an effort to notice how the company answers your questions, as this will show you their dedication and commitment to the job, and to your satisfaction as a customer. Focus on their willingness to set up a time to communicate, as well as their interest in your vision for the final product. Be prepared to answer questions as well, as the interview could go both ways!

Sign a Contract

After selecting a kitchen designer for your home improvement project, take the time to fully read through the documents they have prepared before signing a contract. Once you agree with the terms, congratulations! Your diligent research has paid off and you will be left working with a trusted contractor toward high quality results.

When selecting a kitchen design company for your next home renovation project, consider the craftsmanship and reputation of McCabinet, with unmatched testimonials and a long-standing tradition of churning out awe-inspiring home kitchens and bathrooms with the finest cabinetry on the market.

We look forward to the opportunity to WOW you with our showroom and past work, as well as the valuable chance to meet you and discuss your kitchen dreams.
Ready to start the design process?

McCabinet believes that beautiful cabinetry belongs in every room of your home. Learn how our interior design specialists can help you conceptualize the ideal remodel for your kitchen.

Contact us today!