Open Shelving vs. Traditional Cabinets
Choosing between open shelving and traditional cabinet options is integral to a kitchen redesign. When designing your kitchen, you will inevitably come to a point where you need to determine if you want open or closed storage.  Ultimately, both options get the job done, and both can offer a level of sophistication and modernity.  The decision boils down to aesthetics, cost, and how the owner will be using the space.
Open Shelving Kitchen Storage Creates an Open, Airy Feel
Open kitchen storage options are very popular.  Completely removing upper cabinets and opting for open shelving is a modern trend in kitchen design.  Open storage creates a minimalistic, airy feel, and can be designed to fit both modern and traditional aesthetics.  This form of shelving can be used in any kitchen and is especially great for smaller spaces or kitchens with lower ceilings.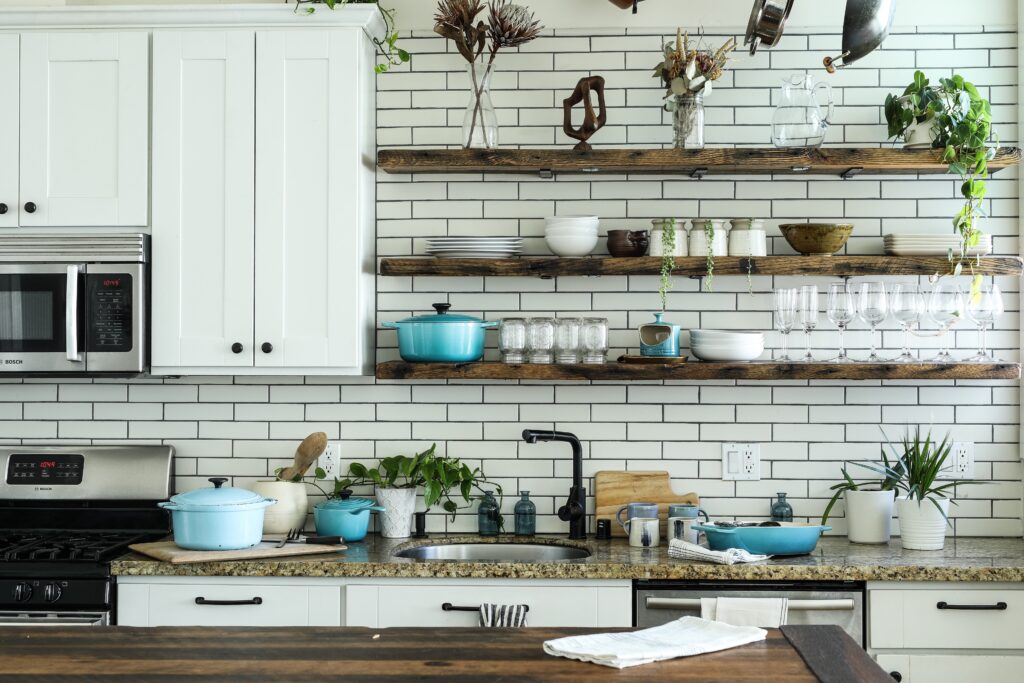 Open storage is not, however, for the disorganized family as open shelving puts what would typically be stored behind a closed cabinet on full display.  Many people choose to display serving ware, glassware, or regularly used pieces like coffee mugs on open shelving.  Remember, however, that items not regularly used can gather dust.
Open shelving is a great way to showcase personality and color in a kitchen as well, as hand selected pieces can be displayed for visitors to see when entertaining.
Closed Kitchen Cabinets Offer a Traditional Option
The more traditional option for kitchens is certainly closed kitchen cabinets. These cabinets can be made in a multitude of styles and finishes to fit any style. Cabinets can also come with a variety of inserts to make organization a breeze, and less attractive dishes or children's flatware can be hidden away.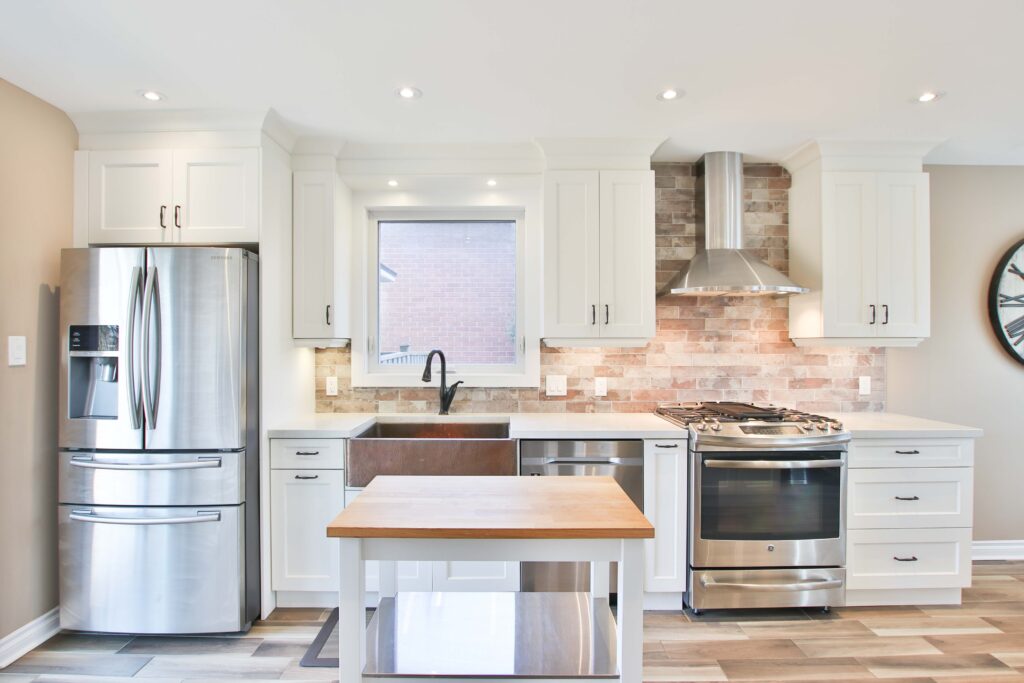 Additionally, closed kitchen cabinets protect dishes and silverware from dust and other air particles that can be found in your kitchen (like grease). 
An additional option for homeowners is kitchen cabinets made with glass fronts. Glass front cabinets typically create a more open feeling, while still allowing for a traditional look.
Is Open Kitchen Shelving Less Expensive than Closed Cabinets?
Open shelving is usually more expensive than closed cabinets. Live edge slabs, metal shelves and custom glass shelves range in price. Oftentimes, a welder, carpenter or glass fabricator will need to be consulted for custom open shelving.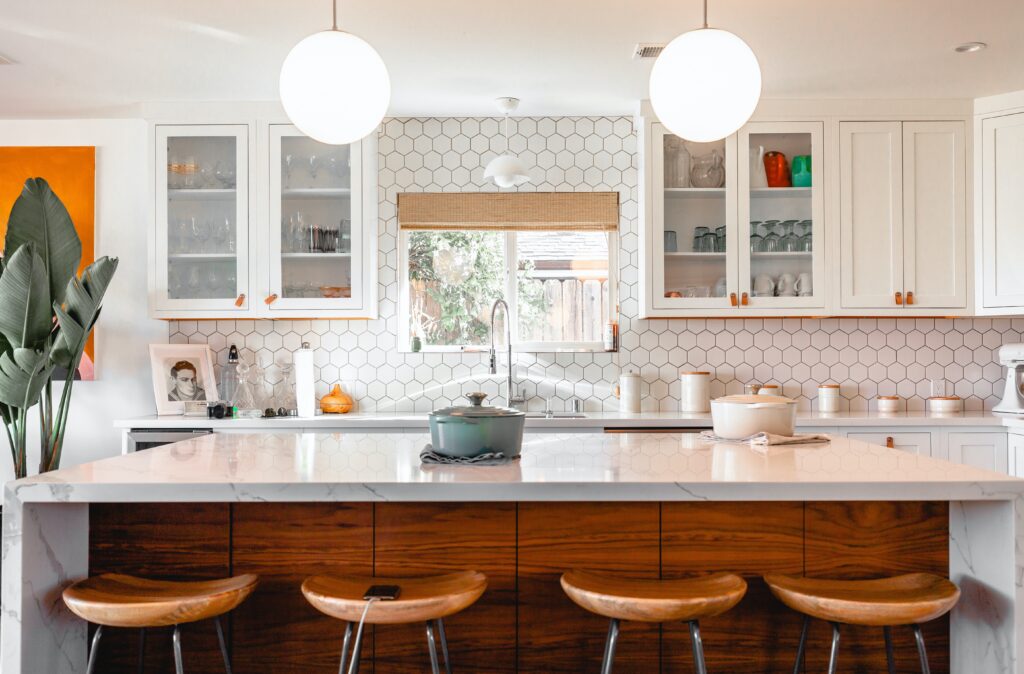 Work with McCabinet to Create the Kitchen of Your Dreams
At McCabinet, we not only want to design a gorgeous kitchen for you, but we want to ensure its functionality for your family. Both open shelving and traditional cabinets can work for a variety of needs, so it is important to discuss how you will personally use the space. At McCabinet, we specialize in customizing spaces for your specific needs, and no two families are alike.
Give us a call today, and work with a designer who can make sure your space is both beautiful and efficient.