Top Tips for Organizing Your Kitchen Pantry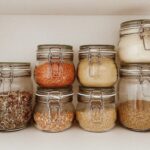 With millions of people across the nation spending more time at home, now is a great time to tackle a few of your long-postponed home improvement projects.
At McCabinet, we encourage you to maximize your time social distancing and start checking boxes off your "Honey-Do" list. 
One project that can really make a big difference in how your home operates is organizing your kitchen pantry.  Tackle this simple yet mildly time-consuming task and never again lose your favorite spices behind your kids' favorite cereal.
No matter how large (or small) your pantry may be, it's safe to assume almost everyone's pantry could use a little love. Here are our top tips for improving your pantry's organization.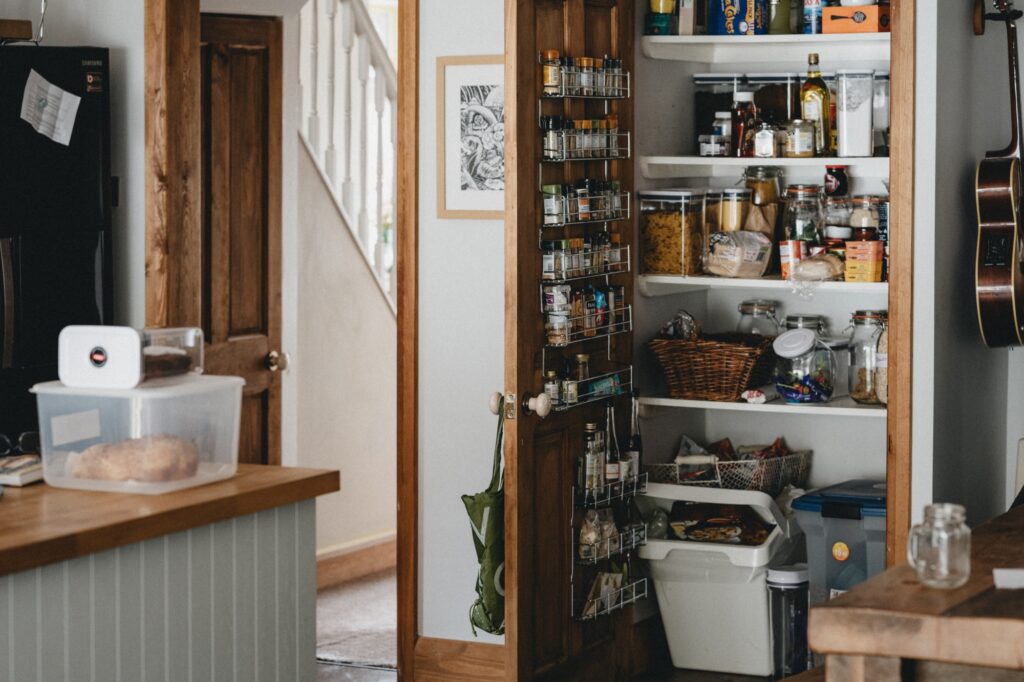 Start with Storage Bins or Buckets
Storage bins are a functional and easy way to clear space in your kitchen pantry.  Perfect for kids' snacks, organize storage bins by color for easy access for little snackers.  One of our favorite ideas is to color code bins by family member so each can easily find age-appropriate goodies.  This is especially appropriate during quarantine when kids may be prone to overeating or snacking out of boredom.
Add Drawers to Your Kitchen Pantry
Everyone has a few items that inevitably get pushed to the far back corners of the pantry. Get easy access to all your goodies with pull-out drawers. Drawers are perfect for many pre-packaged items, cans, or food that comes in pouches, like flavored rice or pasta.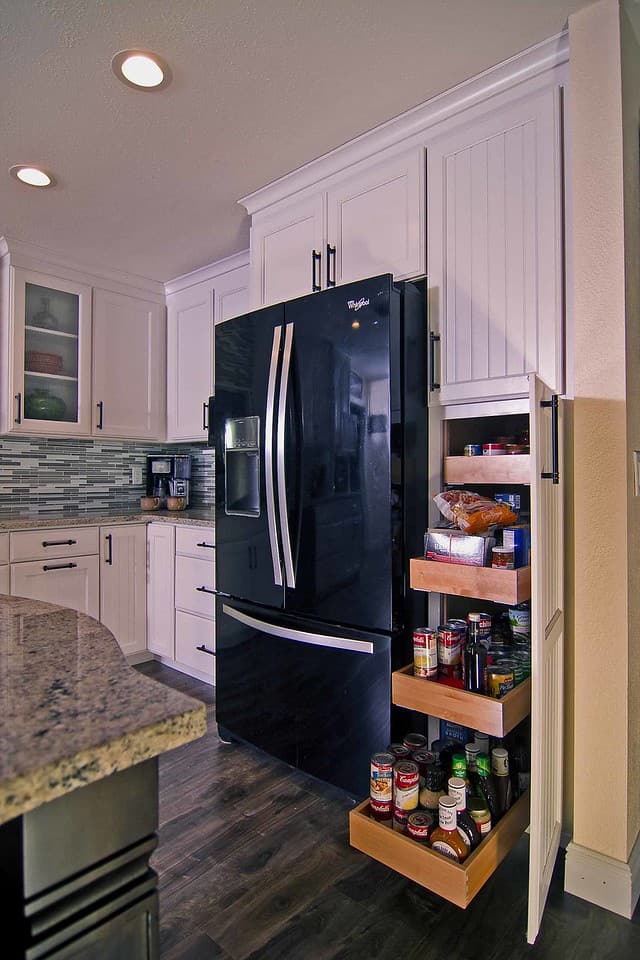 Try Clear Containers for Kitchen Pantry Storage
Clear containers instantly make a space look cleaner and more organized. We love using containers for bulk items like grains and dry baking ingredients. Instead of keeping items in ugly, bulky cardboard containers, transfer to canisters or stackable containers for easy access.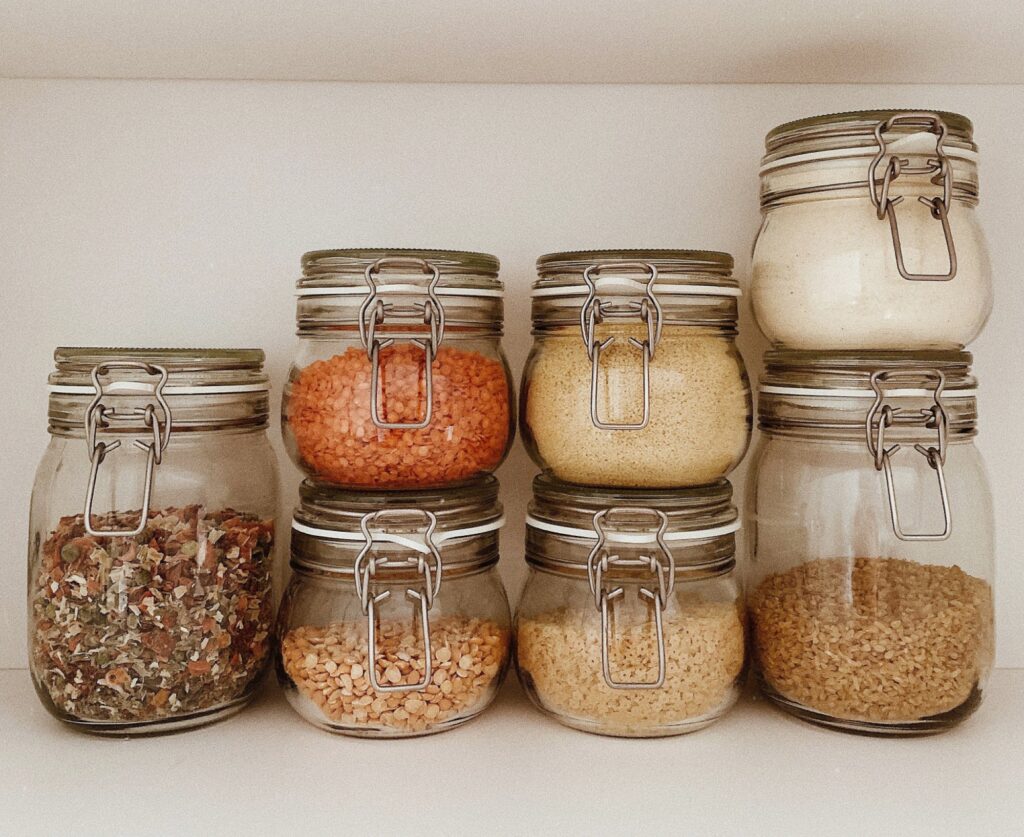 Add a Tried-and-True Lazy Susan
The corner can end up as the black hole of your pantry. Get to everything a little easier with a lazy Susan. There is a reason they are a staple in kitchen cabinetry!
When organizing your space, it's important to prioritize functionality. Of course, we all love a beautiful space, but beauty without function is a recipe for chaos. Focus on creating easy storage solutions that work for the whole family.
At McCabinet, we pride ourselves on kitchen designs that not only look great, but that also function perfectly for your family.  With the right design, you will never have to fumble around for the right lid to your Tupperware or sift through ten bags of spices before finding the right one.